Big Data Training in Chennai
Greens technology is the best Big Data Training in Chennai. We are team of dynamic industry professionals educating the workforce entering the IT industry. We offer you with the best Big Data training and placement in Chennai. Being the best Big Data Training Institute in Chennai, our trainers are highly experienced and technical friendly professionals working in top MNCs with hands on experience and depth knowledge in each subject.
Greens Technology supports students with affordable Big Data Course Fees in Chennai. Greens Technology located in Adyar, Annanagar, Velachery, OMR and Tambaram. Greens Technology is India's leading Big Data Training Institute in Chennai, which today trained more than 10000+ students worldwide.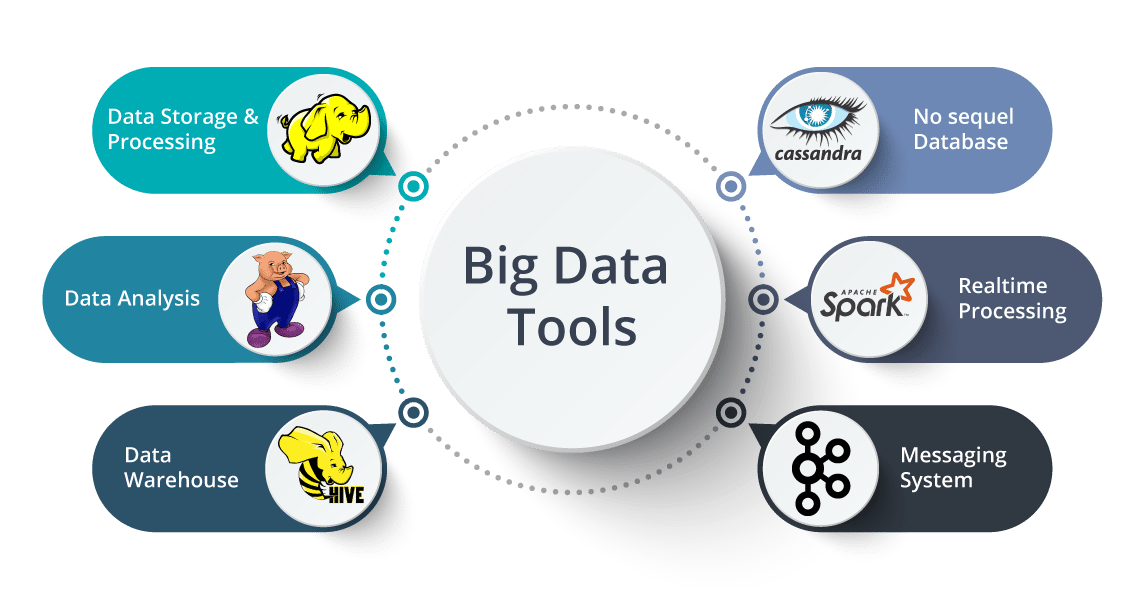 About The Trainer

- Kumaran Ponnambalam has been working with data for more than 20 years. Kumaran Ponnambalam is a Chief Data Scientist who works with Amazon Web Services and Google Cloud Platform, specializing in Hadoop development.
As a data scientist, he is skilled in optimizing queries and processing large data sets. Kumaran Ponnambalam specializes in big data projects.
Kumaran Ponnambalam has worked with AWS Athena, Aurora, Redshift, Kinesis, and the IoT.
He has also done production work with Databricks for Apache Spark and Google Cloud Dataproc, Bigtable, BigQuery, and Cloud Spanner. In his current role at Amazon, he is working with the Hadoop development team.
He specializes in writing and deploying data processing improvements.
His accomplishments include programming enhanced metadata processing for A/B testing, optimizing jobs on a 1,000+ node cluster, and creating a distributed fault injection platform. He has spoken on data and cloud technologies in North and South America, Europe, Africa, Asia, and Australia.

Flexible Timings / Weekend classes Available.

Talk to the Trainer @ +91-8939915577


What is Big Data and Hadoop?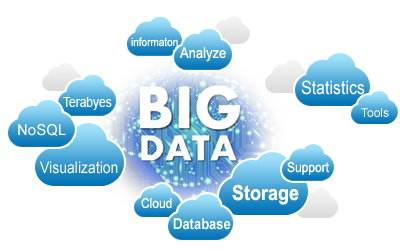 Big data refers to the large and complex set of data that are difficult to process using traditional processing systems. Stock exchanges like NYSE and BSE generates Terabytes of data every day. Social media sites like Facebook generates data that are approximately 500 times bigger than stock exchanges.
Growth of Big Data:
Hadoop Market is expected to reach $99.31B by 2022 at a CAGR of 42.1% -Forbes

McKinsey predicts that by 2018 there will be a shortage of 1.5M data experts

Average Salary of Big Data Hadoop Developers is $97k
Hadoop is an open source project by Apache used for storage and processing of large volume of unstructured data in a distributed environment. Hadoop can scale up from single server to thousands of servers. Hadoop framework is used by large giants like Amazon, IBM, New York Times, Google, Facebook, Yahoo and the list is growing every day. Due to the larger investments companies make for Big Data the need for Hadoop Developers and Data Scientists who can analyze the data increases day by day.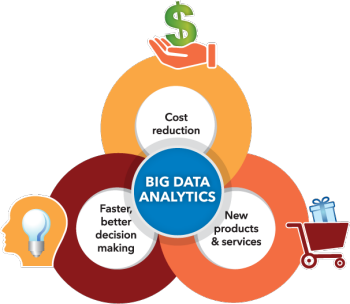 What are the objectives of our Big Data Hadoop online course?
The Big Data Hadoop course offers:
In-depth knowledge of Big Data and Hadoop including HDFS (Hadoop Distributed File System), YARN (Yet Another Resource Negotiator) & MapReduce
Comprehensive knowledge of various tools that fall in Hadoop Ecosystem like Pig, Hive, Oozie, MongoDB and HBase
We also cover the following concepts to enhance the language and provide knowledge.
*ETL /ELT

*Basic sql

*Unix commands

*SCD types
The capability to ingest data in HDFS using Sqoop & Flume, and analyze those large datasets stored in the HDFS
The exposure to many real world industry-based projects which will be executed in Greens Technology CloudLab.
Projects which are diverse in nature covering various data sets from multiple domains such as banking, telecommunication, social media, insurance, and e-commerce
Rigorous involvement of a Hadoop expert throughout the Big Data Hadoop Training to learn industry standards and best practices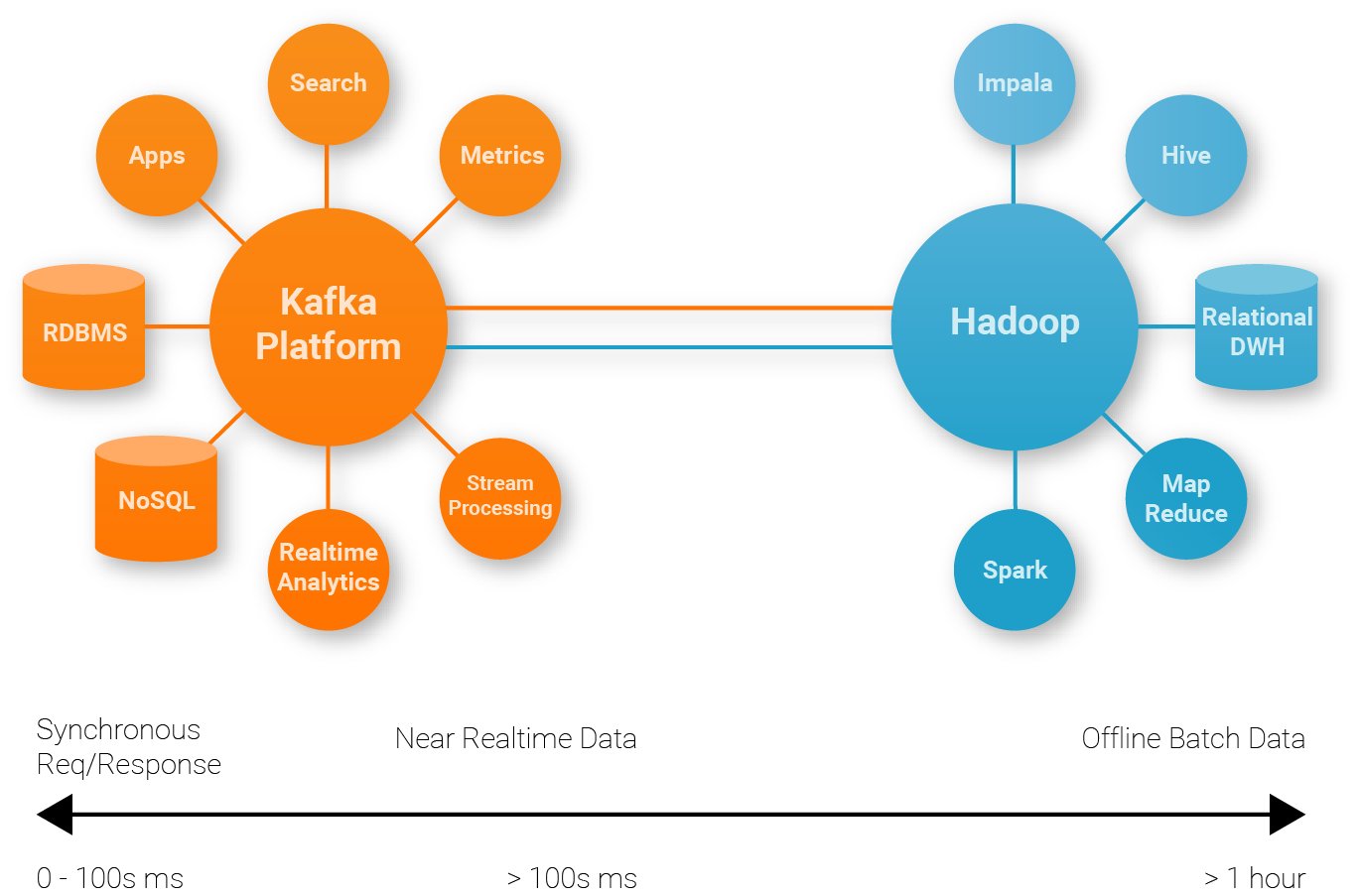 Who can opt for this course?
The market for Big Data analytics is growing across the world and this strong growth pattern translates into a great opportunity for all the IT Professionals. Hiring managers are looking for certified Big Data Hadoop professionals. Our Big Data & Hadoop Certification Training helps you to grab this opportunity and accelerate your career. Our Big Data Hadoop Course can be pursued by professional as well as fresher. It is best suited for:
Software Developers, Project Managers

Software Architects

ETL and Data Warehousing Professionals

Data Engineers

Data Analysts & Business Intelligence Professionals

DBAs and DB professionals

Senior IT Professionals

Testing professionals

Mainframe professionals

Graduates looking to build a career in Big Data Field.
Big Data Analytics introduction
Big Data overview

What is a data scientist?

What are the roles of a data scientist?

Big Data Analytics in industry
Data analytics lifecycle
Data Discovery

Data Preparation

Data Model Planning

Data Model Building

Data Insights
Data Analytic Methods Using R
Introduction to R

Analyzing and Exploring the Data

Model Building and Evaluation

The Catalyst Approach: Learn through video lectures, live Q&A sessions conducted by the faculty, assignments, interactive case study workshops with senior faculty and industry mentors
Video Lectures: You get to view 25 hours of video lectures & 32 hours of pre-recorded classroom training, as many times as you wish to.
Jigsaw Learning Centre: Gain free access to a variety of supplemental resources like handouts, reference material, guides, lecture transcripts and student forums for a period of 12 months.
Faculty Support: Get all your course-related queries solved by the Jigsaw Faculty via email, phone and chat for your program duration.
Q&A Sessions: We provide you with questioning and answer section with the trainers where you can gain knowledge with the required information.
Jigsaw Lab: Access to a cloud-based solution, for hands-on experience with real-life business data using the latest analytical tools.
Career Counseling: Avail professional guidance on resume building, interview preparation and identification of relevant opportunities, for the analytics field.
Big Data Training and Placement in Chennai
Rated as No 1 Big Data training institute in Chennai for Assured Placements. Our Job Oriented Big Data training courses in chennai are taught by experienced certified professionals with extensive real-world experience. All our Best Big Data training in Chennai focuses on practical than theory model.
Placements we provide under our Big Data Training in Chennai Adyar and OMR.
Big Data Training and Placement in Chennai

Big Data Hadoop Training and Placement in Chennai

Big Data Analytics Training and Placement in Chennai
Big Data Corporate Training in Chennai
Make your team data smart. Customized online and onsite courses in Analytics, Data Science, Machine Learning, Big Data training in Chennai for your employees.
Cross-training your data scientists, data architects, big data developers, analysts and administrators also prepares you to optimize across the entire data value chain. Our instructors are recognized as the India's top experts in the area of big data and analytics and have access to industry data sets that are incorporated into each course.
Big Data Training courses in Chennai
Big Data Certification Training

Hadoop Project based Training

Apache Spark Certification Training

Hadoop Administration

NoSQL Databases for Big Data

CCA175 - Cloudera Spark and Hadoop Developer Certification

Spark, Scala and Storm combo

Apache Kafka

Apache Storm Introduction

Apache Hadoop and MapReduce Essentials

Apache Spark Advanced Topics

Hadoop Interview Preparation - Questions and Answers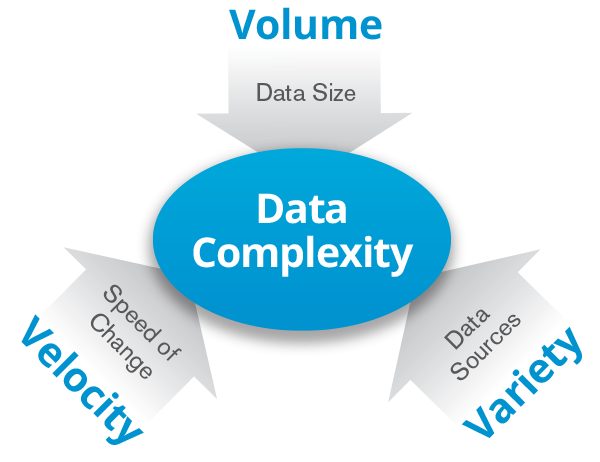 The Big Data Hadoop Certification course is designed to give you in-depth knowledge of the Big Data framework using Hadoop and Spark, including HDFS, YARN, and MapReduce. You will learn to use Pig, Hive, and Impala to process and analyze large datasets stored in the HDFS, and use Sqoop and Flume for data ingestion with our big data training.
You will master real-time data processing using Spark, including functional programming in Spark, implementing Spark applications, understanding parallel processing in Spark, and using Spark RDD optimization techniques. With our big data course, you will also learn the various interactive algorithms in Spark and use Spark SQL for creating, transforming, and querying data forms. As a part of the big data course, you will be required to execute real-life industry-based projects using CloudLab in the domains of banking, telecommunication, social media, insurance, and e-commerce. This Big Data Hadoop training course will prepare you for the Cloudera CCA175 big data certification.
Big Data Courses, Certification & Training content
Hadoop Training Course Prerequisites

Hardware and Software Requirements

Hadoop Training Course Duration

Hadoop Course Content

Introduction to Hadoop


High Availability

Scaling

Advantages and Challenges

Introduction to Big Data

What is Big data

Big Data opportunities

Big Data Challenges

Characteristics of Big data

Introduction to Hadoop

The Hadoop Distributed File System (HDFS)

HDFS Design & Concepts

Blocks, Name nodes and Data nodes

HDFS High-Availability and HDFS Federation.

Hadoop DFS The Command-Line Interface

Basic File System Operations

Anatomy of File Read

Anatomy of File Write

Block Placement Policy and Modes

More detailed explanation about Configuration files.

Metadata, FS image, Edit log, Secondary Name Node and Safe Mode.

How to add New Data Node dynamically.

How to decommission a Data Node dynamically (Without stopping cluster).

FSCK Utility. (Block report).

How to override default configuration at system level and Programming level.

HDFS Federation.

ZOOKEEPER Leader Election Algorithm.

Exercise and small use case on HDFS.

Map Reduce

Functional Programming Basics.

Map and Reduce Basics

How Map Reduce Works

Anatomy of a Map Reduce Job Run

Legacy Architecture ->Job Submission, Job Initialization, Task Assignment, Task Execution, Progress and Status Updates

Job Completion, Failures

Shuffling and Sorting

Splits, Record reader, Partition, Types of partitions & Combiner

Optimization Techniques -> Speculative Execution, JVM Reuse and No. Slots.

Types of Schedulers and Counters.

Comparisons between Old and New API at code and Architecture Level.

Getting the data from RDBMS into HDFS using Custom data types.

Distributed Cache and Hadoop Streaming (Python, Ruby and R).

YARN.

Sequential Files and Map Files.

Enabling Compression Codec's.

Map side Join with distributed Cache.

Types of I/O Formats: Multiple outputs, NLINEinputformat.

Handling small files using CombineFileInputFormat.

Map/Reduce Programming – Java Programming

Hands on "Word Count" in Map/Reduce in standalone and Pseudo distribution Mode.

Sorting files using Hadoop Configuration API discussion

Emulating "grep" for searching inside a file in Hadoop

DBInput Format

Job Dependency API discussion

Input Format API discussion

Input Split API discussion

Custom Data type creation in Hadoop.

NOSQL

ACID in RDBMS and BASE in NoSQL.

CAP Theorem and Types of Consistency.

Types of NoSQL Databases in detail.

Columnar Databases in Detail (HBASE and CASSANDRA).

TTL, Bloom Filters and Compensation.

HBase

HBase Installation

HBase concepts

HBase Data Model and Comparison between RDBMS and NOSQL.

Master & Region Servers.

HBase Operations (DDL and DML) through Shell and Programming and HBase Architecture.

Catalog Tables.

Block Cache and sharding.

SPLITS.

DATA Modeling (Sequential, Salted, Promoted and Random Keys).

JAVA API's and Rest Interface.

Client Side Buffering and Process 1 million records using Client side Buffering.

HBASE Counters.

Enabling Replication and HBASE RAW Scans.

HBASE Filters.

Bulk Loading and Coprocessors (Endpoints and Observers with programs).

Real world use case consisting of HDFS,MR and HBASE.

Hive

Installation

Introduction and Architecture.

Hive Services, Hive Shell, Hive Server and Hive Web Interface (HWI)

Meta store

Hive QL

OLTP vs. OLAP

Working with Tables.

Primitive data types and complex data types.

Working with Partitions.

User Defined Functions

Hive Bucketed Tables and Sampling.

External partitioned tables, Map the data to the partition in the table, Writing the output of one query to another table, Multiple inserts

Dynamic Partition

Differences between ORDER BY, DISTRIBUTE BY and SORT BY.

Bucketing and Sorted Bucketing with Dynamic partition.

RC File.

INDEXES and VIEWS.

MAPSIDE JOINS.

Compression on hive tables and Migrating Hive tables.

Dynamic substation of Hive and Different ways of running Hive

How to enable Update in HIVE.

Log Analysis on Hive.

Access HBASE tables using Hive.

Hands on Exercises

Pig

Installation

Execution Types

Grunt Shell

Pig Latin

Data Processing

Schema on read

Primitive data types and complex data types.

Tuple schema, BAG Schema and MAP Schema.

Loading and Storing

Filtering

Grouping & Joining

Debugging commands (Illustrate and Explain).

Validations in PIG.

Type casting in PIG.

Working with Functions

User Defined Functions

Types of JOINS in pig and Replicated Join in detail.

SPLITS and Multiquery execution.

Error Handling, FLATTEN and ORDER BY.

Parameter Substitution.

Nested For Each.

User Defined Functions, Dynamic Invokers and Macros.

How to access HBASE using PIG.

How to Load and Write JSON DATA using PIG.

Piggy Bank.

Hands on Exercises

SQOOP

Installation

Import Data.(Full table, Only Subset, Target Directory, protecting Password, file format other than CSV,Compressing,Control Parallelism, All tables Import)
Incremental Import(Import only New data, Last Imported data, storing Password in Metastore, Sharing Metastore between Sqoop Clients)
Free Form Query Import
Export data to RDBMS,HIVE and HBASE

Hands on Exercises.

HCATALOG.

Installation.

Introduction to HCATALOG.

About Hcatalog with PIG,HIVE and MR.

Hands on Exercises.

FLUME

Installation

Introduction to Flume

Flume Agents: Sources, Channels and Sinks

Log User information using Java program in to HDFS using LOG4J and Avro Source

Log User information using Java program in to HDFS using Tail Source

Log User information using Java program in to HBASE using LOG4J and Avro Source

Log User information using Java program in to HBASE using Tail Source

Flume Commands

Use case of Flume: Flume the data from twitter in to HDFS and HBASE. Do some analysis using HIVE and PIG

More Ecosystems

Oozie

Workflow (Action, Start, Action, End, Kill, Join and Fork), Schedulers, Coordinators and Bundles.

Workflow to show how to schedule Sqoop Job, Hive, MR and PIG.

Real world Use case which will find the top websites used by users of certain ages and will be scheduled to run for every one hour.

Zoo Keeper

HBASE Integration with HIVE and PIG.

Phoenix

Proof of concept (POC).


SPARK

Overview

Linking with Spark

Initializing Spark

Using the Shell

Resilient Distributed Datasets (RDDs)

Parallelized Collections

External Datasets

RDD Operations

Basics, Passing Functions to Spark

Working with Key-Value Pairs

Transformations

Actions

RDD Persistence

Which Storage Level to Choose?

Removing Data

Shared Variables

Broadcast Variables

Accumulators

Deploying to a Cluster

Unit Testing

Migrating from pre-1.0 Versions of Spark

Where to Go from Here
Big Data Certification Training in Chennai
Big Data Certification Training in Chennai will enable you to master the concepts of the Hadoop framework and its deployment in a cluster environment. You will learn to:

Understand the different components of Hadoop ecosystem such as Hadoop 2.7, Yarn, MapReduce, Pig, Hive, Impala, HBase, Sqoop, Flume, and Apache Spark with this Hadoop course.
Understand Hadoop Distributed File System (HDFS) and YARN architecture, and learn how to work with them for storage and resource management

Understand MapReduce and its characteristics and assimilate advanced MapReduce concepts

Ingest data using Sqoop and Flume

Create database and tables in Hive and Impala, understand HBase, and use Hive and Impala for partitioning

Understand different types of file formats, Avro Schema, using Arvo with Hive, and Sqoop and Schema evolution

Understand Flume, Flume architecture, sources, flume sinks, channels, and flume configurations

Understand and work with HBase, its architecture and data storage, and learn the difference between HBase and RDBMS

Gain a working knowledge of Pig and its components

Do functional programming in Spark, and implement and build Spark applications

Understand resilient distribution datasets (RDD) in detail

Gain an in-depth understanding of parallel processing in Spark and Spark RDD optimization techniques

Understand the common use cases of Spark and various interactive algorithms

Learn Spark SQL, creating, transforming, and querying data frames

Prepare for Cloudera CCA175 Big Data certification
Course advisor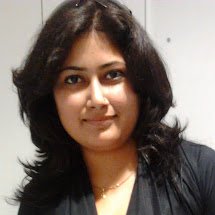 Named by Onalytica as one of the three most influential people in Big Data, Also an author for a number of leading Big Data and Data Science websites, including Datafloq, Data Science Central, and The Guardian. She also regularly speaks at renowned events.

What is a Big Data?
The term 'Big Data' refers to extremely large data sets, structured or unstructured, that are so complex that they need more sophisticated processing systems than the traditional data processing application software. It can also refer to the process of using predictive analytics, user behavior analytics or other advanced data analysis technology to extract value from a data set.
Big Data is often used in businesses or government agencies to find trends and patterns, that can help them strategic decisions or spot a certain pattern or trend among the masses.
share training and course content with friends and students:
Big Data Training and Placement in Chennai.

Ranked BEST Big Data Training Center in Chennai.

BEST Big Data Hadoop Training and Certification.

Top BEST Institute for Big Data in Chennai.

No.1 Big Data Training in Adyar.

Best Hadoop Training in Chennai, OMR.

Reviews across the Internet proves – we are the BEST Big Data Hadoop Training.

Our Training Institute also ranked the BEST Big Data Training in India.

Big Data Training Chennai

Big Data Training in Chennai

Big Data Training in Chennai Adyar

Big Data Training center Chennai

Big Data Training realtime course with frnds

Big Data online training best institute

Big Data course greens technologys

best Big Data Training in Chennai

Big Data Training tutorial

Big Data Training chennai
Big Data training in Chennai Reviews
Greens Technology Reviews given by our students already completed the training with us. Please give your feedback as well if you are a student.
Big Data training in Chennai Reviews from our Students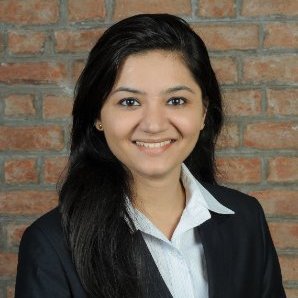 Dear Karthik! This e-mail is to say BIG THANK YOU..for all teaching you done in our Big Data training sessions. I GOT JOB as Big Data Developer after almost 2 months of struggle here in Chennai. I must Thank you for such a good and rocking lessons. to tell you frankly you made me to like/love/crazy about R though i have no idea about it before joining your classes." This is my first job in IT after my studies and i am a bit tensed how things will be after joining in the company. your suggestions are more helpful for me to get on well in the company as good developer.
Best Big Data Certification Training Syllabus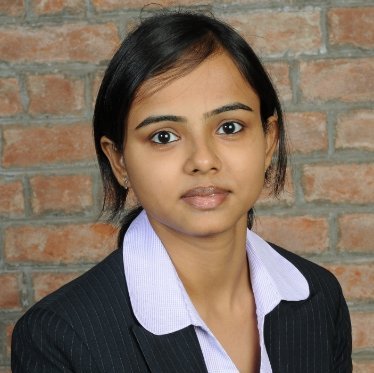 I attended the Base R and Advanced Big Data course class room sessions. The outline of the each course were well prepared and presented using latest video technology. The instructor is very talented and expert on Analytics concepts both theoretically and practically. I would highly recommend this institute to any one who wants to learn Big Data ." I joined "Greens Technology" because of their proven expertise in R practical training. Here, I learnt the Magic of Big Data . The constant and personal interaction with the Trainer, Live Projects, Certification Training and Study material are the best part. The trainers are extremely proficient in their knowledge and understanding of the topics. The instructors I had were both skillful and possessed the knowledge required to present the material to the classes. The R Certification training program has provided me with the necessary skill sets to prepare me for the corporate world. "Greens Technology" is the stepping stone to my success in the IT world. The money invested is well worth the reward. On my personal experience I recommend "Greens Technology" heart fully as the best training institute for IT Business Intelligence education. Thank you "Greens Technology" for helping me achieve my dream of becoming an Big Data Certified Professional.
Best Big Data Training center in Chennai

"The course delivery certainly is much better than what I expected. I am glad that I decided to choose Greens Technology for the Big Data course. Wonderful learning experience and I like the way classes are organized and good support staff. Greens Technology provides quality learning experience within affordable price. Also thanks to my educator Dinesh , his teaching inspires and motivates to learn..
Best Big Data Training and Placement In Chennai

"Friends I am from Manual testing background having 6+ years experienced. I planned to Move into R Business Intelligence (BI) . I Came to know about Greens technologies and Sai who is working in CTS . They Really helped me to clear the interview. Thanks to Sai Sir. Knowledgeable Presenters, Professional Materials, Excellent Support" what else can a person ask for when acquiring a new skill or knowledge to enhance their career. Greens Technology true to its name is the place to gather,garner and garden the knowledge for all around the globe. My Best wishes to Greens Technology team for their upcoming bright future in E-Learning sector.
Big data Training Venue:
Are you located in any of these areas - Adyar, Mylapore, Nandanam, Nanganallur, Nungambakkam, OMR, Pallikaranai, Perungudi, Ambattur, Aminjikarai, Adambakkam, Anna Nagar, Anna Salai, Ashok Nagar, Besant Nagar, Choolaimedu, Chromepet, Medavakkam, Porur, Saidapet, Sholinganallur, St. Thomas Mount, T. Nagar, Tambaram, Teynampet, Thiruvanmiyur, Thoraipakkam,Vadapalani, Velachery, Egmore, Ekkattuthangal, Guindy, K.K.Nagar, Kilpauk, Kodambakkam, Madipakkam, Villivakkam, Virugambakkam and West Mambalam.
Our Adyar office is just few kilometre away from your location. If you need the best R training in Chennai, driving couple of extra kilometres is worth it!
Big Data Related Training Courses in Chennai
Big data Placement Training in Chennai
More than 2000+ students Trained

95% percent Placement Record

960+ Interviews Organized
Big data training Locations in Chennai
Our Big data Training centers
Adyar

Ambattur

Adambakkam

Anna Nagar

Anna Salai

Ashok Nagar

Choolaimedu

Chromepet

Ekkattuthangal

Guindy

Kodambakkam

Madipakkam

Mylapore

Porur

Saidapet

T. Nagar

Tambaram

Vadapalani

Velachery

Villivakkam

Virugambakkam
Big data training batch size in Chennai
Regular Batch ( Morning, Day time & Evening)
Seats Available : 8 (maximum)
Weekend Training Batch( Saturday, Sunday & Holidays)
Fast Track batch
Tags: Big data Training in Chennai, Big data Training Chennai, Big data Training Institute in Chennai, Big data Training in Chennai Cost, Big Data Training center in Chennai, Hadoop Big data