iOS Training in Chennai
Greens Technologies is a leading provider of iOS Training in Chennai. Excellent syllabus with Assured Job Placements. Create iOS Apps ( iPhone/iPad ) using iOS 8 SDK, Work with XCode 6 and getting started with Swift programming Language and Objective-C training. We provide Best iOS Training in Chennai with Placement in leading companies.
iOS Training
Rated as Best iOS Training Institute in Chennai provides Real-time and Practical Trainings exclusively on Mobile technologies. Greens, The Best iOS Training center in Chennai has been providing the best possible iOS Course in Chennai on both Classroom Trainings and Online Trainings.

Our iOS Training Syllabus covers Objective-C and Swift programming. We are the best iOS/ iPhone Application Development Training Institute in Chennai, Adyar. We provides Real-time and Practical Trainings exclusively on Mobile apps with 100% JOB Guaranteed Course. We can guarantee that our IOS Training Syllabus makes you as a iOS Certified Professional. Learn iOS world's most advanced mobile operating system from our world class Trainers. With our iOS Training in Chennai you will learn concepts in expert level with practical scenarios. Our Branches are located in Chennai Adyar, Tambaram, OMR and Velachery.


Awarded as the Best iOS Training Center in Chennai - We Guarantee Your iOS Training Success in Chennai
About iOS Trainer
Muthukumar has over 8 years of experience developing apps in Objective-C and Java - including iOS apps for Cisco, the NIH and other About Objects customers - and has personally trained hundreds of iPhone and iPad developers.

He is an Apple certified trainer with more than a 7+ years experience developing Objective-C apps for the enterprise, and he previously taught Objective-C and Cocoa as a contractor at Apple.

Flexible Timings / Weekend classes Available.
Talk to the Trainer @ +91-8939915577
About iOS Training In Chennai
Learn how to use iOS from beginner level to advanced techniques which is taught by experienced working professionals. With our iOS Training in Chennai you will learn concepts in expert level with practical scenarios. Whether you want to learn to use an iPhone or iPad, build an iOS app, or incorporate the iPad in the classroom, our iOS Training in Chennai can help you confidently use iOS, the operating system for Apple mobile devices.
iOS is the most advanced mobile OS till today. With the amazing features and high security, iOS is the foundation of around 800 million iDevices worldwide. And with excellent hardware features such as Dual-Core processor, Graphics and Touch ID, applications can take a full advantage in it. With a wide developer community, wider market and much more user base, iOS opens the door for you to the world.
Our iOS training classes can help you get off to a running start in iPhone, iPod and iPad app development.
Learn from expert Objective-C developers with years of experience in Apple's iPhone SDK and Mac OS X development tools and frameworks.
You'll be creating working iPhone and iPad Apps in class within a few, fast-paced days.
You will Understand the entire iPhone Apps Development Cycle from start to end.
iOS Training Course Objective
Our iOS (iPhone/iPad/iPod) training offerings feature smaller class sizes, more intensive hands-on lab exercises,deeper explanations, and the very best instructors.
Our focus on—and let's face it, love of—Objective-C, Xcode, cocoa and Apple's iOS App Development with Swift frameworks ensures you'll get the very best iOS training available.
Our goal is to not only get you coding quickly—we'll also help you get a solid understanding of how things work under the covers so you can continue learning on your own.
You'll come away with practical, hands-on skills in designing and implementing well-engineered iPhone iPad and iPod apps, plus a level of insight that's essential to resolving bugs, memory leaks, and other development issues.
iOS Training Course Duration
45 Working days, daily 4 Hours
iOS Placement Training Courses in Chennai
iOS App Development Training
iOS 8: iPhone and iPad Training
iOS Programming FOR NON-Programmers Training
iOS Training Course Content
iOS is the world's most advanced mobile operating system, continually redefining what people can do with a mobile device. Together, the iOS SDK and Xcode IDE make it easy for developers to create revolutionary mobile apps.. Each sessions will be completely practical. Daily tasks and a Case Study will also be provided.
iOS App Development with Swift Programming Language Training in Chennai
Want to build an iPhone or iPad app? Start here. Completely rebuilt from the ground up for iOS 8, Xcode 6, and Swift (Apple's new programming language), this Best iOS training course in Chennai covers the design patterns and best practices for building, testing, and debugging native iOS apps. Find out what Apple provides and what you need to come up with on your own, and learn what concepts like Model-View-Controller (MVC), target-action, and delegation mean, and how they contribute to your apps.

iOS Instructor RK also covers the dos and don'ts of iOS 8 interface development, techniques for connecting UI elements to code, and tips for making flexible layouts that display correctly on different screen sizes. The last chapter shows you how to add app icons and launch screens and prep your app for submission to the App Store.
iOS Swift Programming Language Training Course
The first iOS programming alternative to Objective-C, Swift is a clean, accessible, object-oriented language, with built-in support for modern programming features like closures, generics, and tuples. The main stumbling block for new Apple developers has always been the Objective-C language, which many developers find overly complex.

Here RK explores Swift's core syntax—variables, data types, functions, and control structures—and its object-oriented classes, via playgrounds, the innovative coding interface that allows you to see the results of your code instantly. He also introduces key concepts that lie at the heart of Swift and the best practices that are already developing around it. Plus, learn how to take Swift further, with advanced operators and features like protocols, generics, and extensions. Whether you're looking for a new language or for a place to enter the iOS/OS X development world, you're going to love Swift.
iOS App Development Training Course Syllabus
Learn how to build native applications for the iPhone and iPad using the iOS 8 SDK. iOS training in Chennai shows you how to work with Xcode 5, the most popular framework for developing, debugging, and deploying applications to Apple devices, and Objective-C, the language you'll use to actually program your app. Apart from the tools and language, you'll explore design patterns, coding conventions and guidelines, and concepts like Model-View-Controller, storyboards, and delegation. Plus, learn what's possible within the new iOS 8 interface, and get a checklist for successfully submitting your app to the App Store.
Using Xcode and the iOS Simulator
Learning Objective-C basics and structure
Creating objects, variables, properties, and custom classes
Connecting UI elements to code
Using delegation
Using the Xcode debugger
Creating and customizing table views
Exploring storyboards
Introducing blocks
Saving and loading data
Understanding the differences in iPad development
Creating iPad apps with popovers and split views
Adding application icons and launch images
iOS 8: iPhone and iPad Training Course Syllabus
Get the most out of your new iPhone or iPad. In this iOS training in Chennai, provides in-depth instruction on all aspects of the Apple iPhone and iPad: making and receiving calls, emailing, browsing the web, managing your time, getting around town, taking notes, shooting photos, and listening to music. Plus, learn how to install any one of the thousands of apps from the App Store and extend the functionality of your device. Garrick devotes time to the new features in iOS 8, including iCloud Keychain, Control Center, AirDrop, and new Photos organization. The course also includes hands-on demonstrations of how to accurately type and efficiently use finger gestures, and includes tips for setting up the iPhone and iPad so they behave as expected. We also include an extensive section on troubleshooting help when the occasional glitches happen.
What's new in iOS 8?
Accessing Control Center
Setting up an Apple ID
Learning finger gestures
Selecting, cutting, copying, and pasting text
Syncing music, movies, photos, contacts, and calendars with your computer
Making and receiving phone calls
Setting up email
Surfing the web with Safari
Playing music
Shooting photos and video
Finding directions with Maps
Setting up events, reminders, and alarms
Using Siri to voice control your device
Programming for Non-Programmers: iOS 8 Training Syllabus
iOS app development is actually simpler than you might think—even if you're not an experienced programmer. In this iOS training in Chennai, the most important concepts in iOS into a quick course, explaining the development process in a visual way that people of any background can understand. No programming experience required! At the end, you'll have a finished app and a basic understanding of Xcode, the toolset for developing iOS apps; building blocks like variables, functions, and conditional statements; and interface design. You can also figure out if an iOS learning path is right for you, without a lengthy time commitment.
Installing Xcode
Creating an Xcode project
Configuring the iOS Simulator
Understanding variables
Connecting visual objects to variables
Understanding functions, methods, and selectors
Connecting a button to a function
Using conditional statements
Setting up the user interface
Connecting code elements to build an app
iOS Certification Training
The Apple iOS Certification Program can give you a distinct advantage. Certification allows them to distinguish themselves to colleagues, employers, and prospective clients as skilled individuals, giving them a competitive edge in an ever-changing job market. Becoming an Apple Certified Professional can help raise your visibility and increase your access to the industry's most challenging opportunities.
Module 1 – Introduction – Iphone SDK, Xcode, Interface Builder, Camera integration, Instruments, IOS architecture layers in detail
Introduction to Cocoa Framework
What is IOS?
History of IOS
Pre-requisite for iOS App Development with Swift
IOS SDK introduction
Xcode
Instruments
Simulator
IOS architecture overview
Smart features of IOS platforms
Multitasking
Passbook
Social media
ICloud
In-app purchase
Game center
Notification center
IAds rich media ads
Accelerometer
Gyroscope
Accessibility
Bluetooth
Orientations
Camera integration
Email, contacts , web pages and messages
Location services
Maps
Interaction touch based interface
Core data and database storage
IOS architecture layers in detail
Core OS layer
Core services layer
Media layer
Cocoa touch layer
Module 2 - Introduction - Iphone SDK, Xcode, Interface Builder, Objective-C, Objective C-Fundamentals, Objects and Classes
Ios app development
Objective-c overview
Understanding class and objects
Understanding x-code and hello world
Data type, variables, operators
Demo of x code
Void type
Constants
Operators
loop
Methods
Arguments
Blocks
Pointer
Module 3 – Objective C-Protocols, Properties, Objective C-Categories, Selectors, Exception Handling
Ios app development
Objective & agenda
Properties
Inheritance
Access control in inheritance
Polymorphism
Encapsulation
Objective c-categories
Characteristics of categories
Note
Extension
Syntax
Protocols
Syntax
Property of protocols
Dynamic binding
Foundation frame work-deep drive
Data storage-collection type
Exception handling
Fast enumeration – syntax
Fast enumeration – backward
Fast enumeration- forward
Module 4 - Objective C Memory Management - ARC Introduction, Design Patterns and Introduction to Developing Applications
Memory Management
Manual rules retain cycle
Important consideration when using the MRR
ARC
Design pattern – MVC
How to create first IOS application
App event handling
App lifecycle from background
IB outlet
IBaction
Events
Implementation
Module 5 – Navigation Bar Controller, Table View Controller & Customizing Cells in Table View, Tab Bar Controller, Split View Controller
Advanced controls in IOS
Toolbar
Toolbar demo
Status bar
Status bar demo
Navigation bar
Navigation bar demo
Tab bar
Tab bar demo
Image view
Image view demo
Table view Controller
Table view demo
Split view controller
Split view Demo
Module 6 – Programmatic User Interface Creation
Options for creating IOS DB
Plist file as DB storage
NS user defaults as storage
Example – How to create NS user default
SQlite for data storage
"Module- 7-Introduction to Plist concept & Introduction to Core data, Map Kit Framework & Dealing with XML and RSS, Integrating with Location Services and Simulating Location services."
Core Data Services:-
Concept to understand core data
Demo of core data
How core data works
What are the important things in core data
Location Services:-
Core location framework
Core location-Demo
How we can create own delegate method
Map KIT
Annotation
Module 8 – Address Book Usage, Web Services Usage, Introduction to Notification services
IOS notification
Local notification
NS notification center
Trigger notification
UI local notification
Push notification
IOS web service integration
Address book framework
Module 9 – Testing iOS application - Using XCODE for testing and Instruments
Unit testing IOS app
How to create a new test case
Understanding XC test
Pretty function
Auto, action testing IOS APPS
UI Automation-Access element apps
Understanding Element Hierarchy
Understanding Automation
Performance testing IOS Application
Memory Analysis
CPU Analysis
I/O Activity
Graphics Analysis
Module 10 – Introduction to Sprite Kit
Understanding Sprite kit
Introduction to sprite kit components
Sprite kit view
Scenes
Nodes
Physical world
Actions
Transitions
Texture atlas
Sprite kit- Example game design
Designing the practical game
Planning for the game
Executing the game demo
Module 11 – Understanding Apple certification Process and Apple App distribution process
Apple certification and distribution process
Apple certification process
Types of certification
Registering for the certificate
Getting the access to apple developer console
Understanding apple developer console
Creating a certificate and provisioning profile
Using the provisioning profile for installing the app on device
Apple app distributed process
Creating app distribution certificate and profile
Uploading app to itunes connect
Distributing the application to the app store
Assignment
Project work
iOS Training Course Description:
A step-by-step iOS Training Chennai to building an iPhone or iPad app for Beginners.This course is designed for beginners who have never coded in Objective-C or build an iOS app.

In this iOS App Development with Swift training in Chennai, expert developer and trainer Radha Krishnan teaches you how to build iOS apps using the iOS SDK from Apple. iOS is the standard SDK (software development kit) for iPad, iPhone and iPad devices. Using the SDK, RK walks you through creating a fully functional app, and applying the tools and techniques available to you.

In this iOS App Development with Swift training, you start by accessing, downloading and setting up the SDK from Apple. Next, you will explore and setup Xcode to build your App. You will cover essential Objective-C topics, such as classes, methods, building objects, and coding conventions. Jumping right into development, you will work with strings, controllers, manage application data, create views and other UI elements, and work with iCloud. You will learn how to create a universal project, and create specific interfaces for each device.

By the completion of this iOS App Development with Swift training course you will be able to create a fully functioning iPhone or iPad app.
iOS Training Course Highlights:
1) Two days free trial - If candidate likes this course, these days are adjusted in his actual schedule.
2) Live Project Exposure of Fortune companies.
3) Training by Subject Matter experts from CMM Level 5 companies
4) Running in two major financial cities of India - Chennai and Mumbai
5) Worldwide Classroom training of iOS and corporate classes at affordable fees.
6) Our basic course worth more than the advanced course of other institutes/freelancers.
7) Free Interview preparations.
8) 100% free assistance for iOS certifications.
9) 100 % guarantee in succeeding the certification at affordable fees.
10) Also provide Classroom training to students of foreign countries.
Learn iOS Training from the Best Mobile Apps training Institute in Chennai
iOS Training Locations in Chennai
Greens Technology
15 First Street Padmanabha Nagar, Adyar, Chennai
Tel:

+91- 89399 15577
+91- 89399 25577
Email:
contact@greenstechnologys.com
iOS Training Reviews
Greens Technology Reviews given by our students already completed the training with us. Please give your feedback as well if you are a student.
The Best iOS Training Course in Chennai
Best iOS Training Course in Chennai are aimed to provide the students a path to a global iOS certification. Get certified, add an extra edge to your resume & become an in-demand professional.
Greens Technology iOS Trainings Trainers:
Worked earlier in iOS Corporation, IBM, Google, Verizon, CSC, Satyam etc.
Largest independent provider of iOS training in Chennai
Best iOS Training in Chennai focused on perfect knowledge transfer of technical skills for Freshers and working professional. Our Training rooms are sure to help the students with complete practical training. Greens Technologies is a leading iOS Training company in Chennai. We are known for our authorization towards iOS training in Chennai that enable students to gain real-time exposure on competitive technologies. iOS Trainings are provided by employees from our Company to give a real exposure. iOS Training in Chennai offers best iOS Training and free consultation. We make sure that all our sessions are very much interactive and well structured

We provide world-class iOS certification and placement training in Objective-C and Swift programming. An impeccable iOS course that is exclusively designed with Basics through Advanced Concepts. Study Material, Certification and Interview Guidance are provided during the course. All our iOS training sessions are Completely Practical.

We develop a personal relationship with students and ensure that we the Best iOS training center in Chennai maximize their learning, and we offer supplemental mentoring by our instructor.. Greens Technology is the Best training institute offer iOS training in Chennai with Placements by certified experts with real-time LIVE PROJECTS. Our iOS training institute in Chennai syllabus is perfectly mixed with practical and job oriented training for developers and administrators.
Ready to improve your iOS Training in Chennai?
Greens Technologies - Best iOS training institute in Chennai wrote the book on custom iOS training for Jobs and certification. Our instructors have authored more than 20 best selling iOS live projects and have dedicated their professional careers to training iOS professionals.
Greens Technologies is a leading iOS training institute in Chennai which offers you a world class iOS training by iOS Certified IT professionals having more than 10+ years of industry experience. Students will be provided with Live iOS Projects during the training.
All Greens Technologies iOS instructors have extensive work experience and most are noted iOS experts and published iOS authors. Greens Technologies enhances your iOS training class in Chennai with instructors who have been there, real, working iOS professionals.
iOS and Swift Programming Language Training Method
Build Apps with Swift Programming Language. Innovative teaching methodology that makes courses interesting as well as easy to remember. Potentially boring textbook topics are converted to fun practical exercises and associating with real time scenarios.
iOS Build Apps with Swift Programming Language Training
Our instructors have developed more than 20 Live iOS Projects in banking, Telecom, healthcare, insurance, Research and development, credit card service providers and more., and they have dedicated their professional careers to becoming experts in iOS technology.

All Greens Technologies iOS instructors have extensive work experience and most are noted iOS experts and published iOS authors. Greens Technologies enhances your iOS training class in Chennai with instructors who have been there, real, working iOS professionals.
iOS Training in Chennai Curriculum Makes the Class
Greens Technologies iOS Training has been developing database training courses for 10 years and is a trusted training source for some of the world's largest corporations. Greens Technologies staff has taught thousands of iOS Training classes and we excel at developing iOS training that explains complex computer topics in plain English. Read why many clients prefer iOS instructors with extensive job experience.
Greens Technologies provides world-class iOS education at affordable prices. Greens Technologies iOS training classes are designed for the working professional, and we guarantee your success by offering additional post-class consulting and mentoring.
iOS Developer Training in Chennai
Our iOS training courses in Chennai will give your project the kick start it needs and provide you with the knowledge to design, build and release your iPhone or iPad app.

Whether you decide to attend one of our intensive public courses or let us tailor an in-house programme to your specific requirements, it's your choice.
Customized iOS Training Classes in Chennai
Greens Technologies iOS Training in Chennai offers in-house iOS courses year-round in a variety of iOS class topics. All on-site iOS training can be custom fit to meet your specific training needs. For customized syllabus development or a price quote.
All iOS courses can be customized and supplemented with ongoing expert mentoring.
iOS professionals demand professional iOS training and all of our iOS courses are taught by iOS experts with years of database experience. Many of our classes are taught by noted industry experts and authors to ensure your training success.
iOS Training Reviews
iOS Practical Trainings in Chennai Reviews given by our students already completed the training with us. Please give your feedback as well if you are a student.
Best iOS Training in Chennai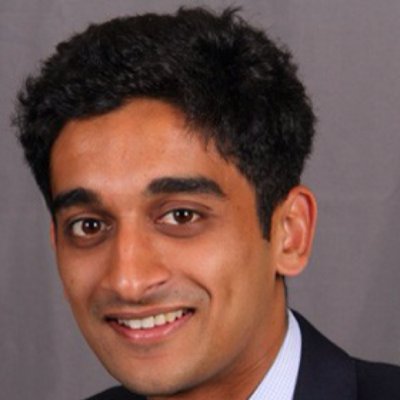 " I am glad to have taken complete iOS course in Greens Technologys. It helped me a lot in understanding various concepts before which I was depending on many other sources. I will recommend this course to beginners as well as experienced iOS Developers to attend the courses offered by Radha Krishnan @ Greens Technologies Adyar. The course curriculum is meticulously prepared and also followed without any compromise. Thus, the beginners can understand how to begin learning a vast technology without any confusion. In my case, attending this course, helped me firstly how to learn the subject in a different approach (understandings basics level to in depth concepts), instead of rushing through various text books or online sources. Dinesh explains every concept in a very interesting way and it always creates an excitement in learning more about Java. Moreover the material, notes from training also helps us prepare for interviews, iOS real time projects as well.
iOS Application Development Jobs in Chennai
Visit our blog for
iOS Development Jobs
ios Training in Chennai - Recent Searches (iOS Training in Chennai)
iOS Training in Chennai - Related Tags (iOS Training in Chennai)