GREENS TECHNOLOGY REVIEWS
GREENS TECHNOLOGY CHENNAI REVIEWS

Suzana Karnati :
I joined "Greens Technology" because of their proven expertise in Testing and Quality Assurance. Here, I learnt the Magic of Testing. The constant and personal interaction with the Trainer, Live Projects, Certification Training and Study material are the best part. The trainers are extremely proficient in their knowledge and understanding of the topics. The instructors I had were both skillful and possessed the knowledge required to present the material to the classes. The Testing training program has provided me with the necessary skill sets to prepare me for the corporate world. "Greens Technology" is the stepping stone to my success in the IT world. The money invested is well worth the reward. On my personal experience I recommend "Greens Technology" heart fully as the best training institute for IT Testing education. Thank you "Greens Technology" for helping me achieve my dream of becoming an ISTQB certified Testing IT professional.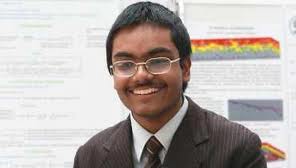 Sekhar C (Infosys, Chennai) :
I learned QTP and Selenium testing at Greens Technology & i learnt lots of things in both functional and automation. Now i am working as a TEAM LEAD on both automation and Manual. This entire credit goes to Greens Technology team. Even they are supporting the people after completion of course. Thank you very much to all Greens Technology members and special thanks to Mr. Prabhakar...

Ravindra Reddy (Computer Software Services) :
I Have joined on June 14th, 2010. I have taken Oracle training from Greens Technology &It was really a good platform where i full filled my ambition. Greens Technology has good environment for learning, effective training by real time resources and lab facility. Finally thanks to Greens Technology and Dinesh sir.

VVS Prasanna :
excellent oracle dba training i got in greens adyar..hi this is Prasanna last month i have did oracle dba training in greens technology Adyar really there coaching was very good and there fees is very controlled manner i just refer many of my frds too ,if you want to do oracle dba or pl/sql just refer them they may give some guidances too thanks you. best oracle institute with real time working professionals. I love greens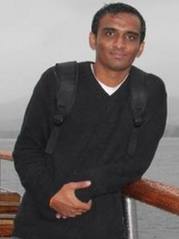 Akhil : Adyar, Chennai
"Sai! I am really delighted about the Informatica Training course and i am surprised to see the depth of your knowledge in all aspects of the Datawarehousing. I see that many database architects with over 15+ yrs experience doesn't have the knowledge that you have. I really enjoyed your sessions, definitely look forward to learn more from you in the future. Thanks again."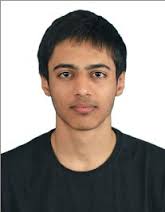 Yadhav :
Dinesh, "Every session is great and very valuable..its like aanimuthyalu! I want to say again n again we all are lucky to have you as the Oracle coach. I learnt a lot from you Dinesh on SQL and PLSQL side. Tnx. I salute you from bottom of my heart for being such an amazing mentor!!"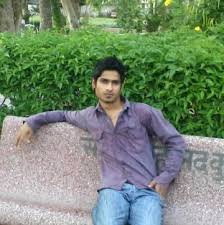 Rahul Sigh :
"Dear Sai! This e-mail is to say BIG THANK YOU..for all teaching you done in our Informatica / Teradata training sessions. I GOT JOB as ETL Developer after almost 6 months of struggle here in Chennai. I must Thank you for such a good and rocking lessons. to tell you frankly you made me to like/love/crazy about Informatica though i have no idea about it before joining your classes." This is my first job in IT after my studies and i am a bit tensed how things will be after joining in the company. your suggestions are more helpful for me to get on well in the company as good developer."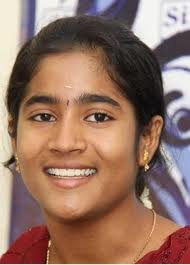 Amirtha :
"Joined for Oracle DBA course and continued for ETL Tools training as well. Now, I am completely confident enough in my subject. I never thought ORACLE is SO BIG and huge!!!Loved learning it for about three months and quite chappy now."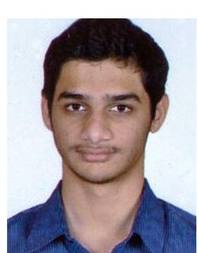 Ravaan
"Training was very useful.The thing most impressive was the way the entire programme was structured. Gaps were provided every now and then to practice. I would not hesitate to do the MSBI sessions with Kalil if need be.For anyone wanting an understanding of SSIS/SSRS/SSAS with real time scenario understanding I would most definitely recommend to join Greens Technology. I am looking for learning ETL next."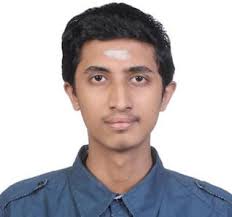 Jeevan :
Sai you just rock. And i am proud to be one of your students. The way you handle things and explanation of subject is unique. And I am looking forward to learn more subject from you. Thank you.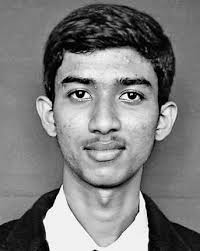 Rajsheker :
Excellent with well planned sessions. Confidence will build to go further in career. Thanks Vijay and get back to you with my queries.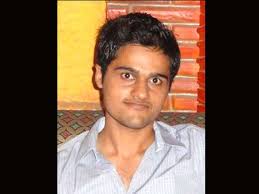 SekarLal :
Everything is good about training. I liked it, learned many things and i think we covered many concepts and items in all the 3 areas - SSIS, SSAS, SSRS. I would recommend anybody for this training and as the tag line of your website says 'Leader in IT Training' and i thing it's apt for it.

Sai, I was your student when you started training initially.Now again i attended your Informatica session. I am totally impressed by the training program. I have learned a lot of new topics from this program. Thank you so much.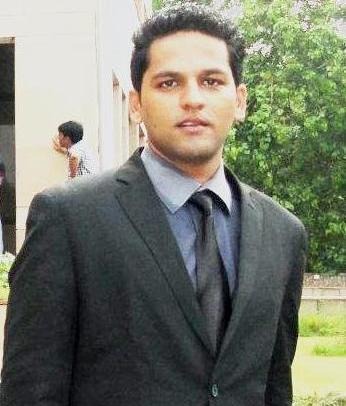 Binu M : Dinesh sir you just rock. And i am proud to be one of your students. The way you handle things and explanation of subject is unique. And iam looking forward to learn more subject from you. Thank you.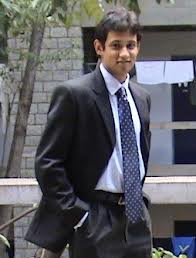 Varadhan : Basically I am from Manual Testing background. I joined your Oracle class and then now Informatica class. After I took a break and then joined Cognos class) since I want to change my profile. Before attending your sessions, I did not know anything about the subject. But now I have confidence. I am very much thankful to you. Thank you very much sir.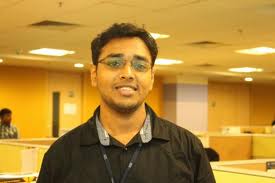 Suresh : I am very much satisfied with Selenium course. It is very interactive and easy to understand.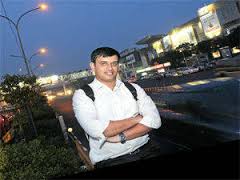 Karthik : Thank you Sasi for the detailed and thorough explanation of JAVA. Overall, you did a great job tying in JAVA , J2EE and SQL concepts. This JAVA class is a hands -on learning experience which is very useful for beginners as well as experienced professionals who would like to go back and revise concepts. Sasi is a dynamic and very helpful teacher, his ability to explain various topics based on his experience is unsurpassed.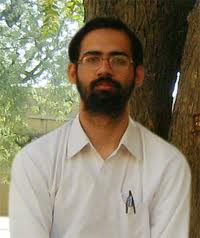 Radhakrishnan : I was from a mainframe background working in a leading MNC. I wanted to change my career and I was not sure about the technology I wanted to learn. When I spoke to Mr. Dinesh he explained about DataWarehouse and how Informatica & Cognos has a good marketplace. So I joined the course and Mr.Sai was a great instructor, he taught me so well and prepared me for the project as well. Today I'm confident that I will be able to get in a Datawarehouse specialist.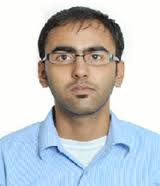 Ravi kumar: iNautix, Chennai : Hi, This is Ravi kumar from Besant Nagar. I am proud to be a Greens Technology student. I learnt Oracle SQL, PLSQL and UNIX SHELL SCRIPTING and now got placed in iNautix, Chennai. Many thanks to Dinesh Anna for supporting me for a quick placement.



Hai I have studied dotnet course in Greens Technologies, it is easy to understand the concepts, and very use full. The .NET classes are taken perfectly and we can acquire complete knowledge. The faculty was very good and he explained all the concepts of c# with real time scenario. Sathish sir was excellent in his teaching we are lucky to get such a good staff. This is BEST Training institute for DOTNET in Chennai.

Hi, I have undergone INFORMATICA training in Greens Technologies. My trainer is Sai share a tremendous knowledge in Informatica in real time manner. It is so helpful to me to better understand in real time manner. It is all because of Sai now I got placed in CTS.

A big THANKS to Greens Technologies and Sai (Trainer) for providing a good hands on training in Informatica. I have given my first interview just after the last week(July'10) of my course and you wont believe I cleared the interview and got offer from CTS. The syllabus, materials(FAQ,Scenario based Questions, PPT, Recorded Session) are up to the mark. Better take the demo from Sai and you will be inline with my words.

Hi This is Prakash.I had undergone training related to Informatica.My trainer is Sai he took the class in friendly manner and clearing my doubts with immediate effect. The materials they have provided is good.I prefer Greens technologies those who want to learn Informatica. Regards,



I came here for salesforce training. They offered me an excellent teaching. Arun sir provided a lot of information & tasks. Once class is overed additional tasks are given. Arun has update in recent trends this help us to get updated in techonology.




Hi My name is Madhulatha .I am very happy with the services I have received from the Greens Technology.I have experience on MS.Net, but i got time to update my knowledge on .Net. First i was hesitate to join in any training institute, but with my friend suggestion i joined in Greens Technology.Then i realized how fortunate I am to have the opportunity to gain such a great experience.
I have received very thorough training in my course and I am satisfied with the quality of the knowledge i have acquired in this course, classes are fun and informative.

I wholeheartedly recommend the services of Greens Technology to anyone who is passionate about MS.Net.

Thank you very much for your help and further help needed. and my special thanks to Mr. Sandeep.