Microstrategy Training in Chennai
Best Institute to provide Microstrategy training in chennai with real-time and placement focused training in Business Intelligence (BI) and Datawarehousing Training in chennai. All our Microstrategy training classes are completely practical and interactive paired with Realtime Methodologies, Project Scenarios and Interview Guidance.
Microstrategy Training center in Chennai offers Job Oriented Hands-on business intelligence (BI), mobile software, and cloud-based services Training with Placement by well experienced Microstrategy professionals having 8 years of Real time Datawarehouse experience in ETL & Business Intelligence (BI).
About Microstrategy Trainer
Sai work as a Data Warehouse Architect for a Leading MNC in Chennai with 10+ years experience in Data Warehousing and contributing to the best Microstrategy training in Chennai.
Specialties
Data Warehousing and Business Intelligence (DW BI) Consulting using Microstrategy and other ETL tools. 10+ years Microstrategy experience Including Version 9.4
Talk to the Trainer @ +91-8939915577
Our Microstrategy Training
Greens Technology is recognized for its Microstrategy Training in both retail and corporate market. We have trained above 28,000 students exclusively on Data Warehousing in last 7 years.All our trainers' expertises on both development and training which helps us deliver project based training.

All our trainings focuses on practical than theory model. We provide hands-on training experience which helps you Design and direct the ETL process, including data quality and testing easily at the end of the training program.

Our Microstrategy content covers SQL, UNIX, Data Warehousing, Business Intelligence (BI), Microstrategy and ETL Design process. We also provide ETL Testing training with our course which helps in ETL Testing. Our course design and classes leads to certification and more…

Our Microstrategy courses completely cover Basic to advance contents and leads to Job Placement. Our retail batch strength is 5 / 6 and so we will be able to provide individual attention. We will guide you till completing your certifications and many students have cleared with 100% score.


Microstrategy Placement Training
Greens Technologys has placed many students and help companies to hire certified and trained candidates on Microstrategy. GT now serve companies to find rightful talent who successfully fill up the gap for required set of skilled professional.


Microstrategy Training Course Fee:
:
with a price of Rs. 9,500/-
Try two Microstrategy Training FREE CLASS to see for yourself the quality of training
Microstrategy Training course content and Syllabus in Chennai
Microstrategy training course content is exclusively designed with Basics through Advanced Concepts.
Datawarehousing Concepts
What is DWH?
Characteristics of Datawarehouse
Difference between OLTP and DWH
Architecture of DWH
Various BI tools
Types of DWH
Types of Dimensional Data Modeling
Surrogate key
Types of Dimension
Data Modeling
How are data models used in practice?
What about conceptual models?
Common data modeling notations
How to model data
Identify entity types
Identify attributes
Apply naming conventions
Identify relationships
Apply data model patterns
Assign keys
Normalize to reduce data redundancy
Denormalize to improve performance
Evolutionary/agile data modeling
How to become better at modeling data
MicroStrategy BI Training In Chennai
MicroStrategy is an easy to use BI tool used by many Fortune 500 companies. It offers simple to complex reporting, dynamic dashboards and scorecards capability to present the data in many available styles. Our training is focused on the architecture, data modeling, report creation, documents (dashboards and scorecards) creation, OLAP services, MSTR Office, etc. This is a developer/architect oriented training.
Architecture of OLAP
What is OLAP
What are Different Types of OLAP's
Microstrategy: Installation
Microstrategy: Installation
Microstrategy Desktop : Reporting Essentials
Introduction to Microstrategy Business Intelligence
Introduction to Microstrategy Desktop
Creating and Saving Reports in Desktop
Report Manipulations in Desktop
Data Manipulations
Style Manipulations
Creating and Saving Basic Report Filters
Creating, Formatting and Saving Basic Metrics
Microstrategy OLAP Services in Desktop
Report Objects
View Filters
Derived Metrics
Creating and Saving Basic Prompts and Searches
Microstrategy Desktop : Advanced Reporting
Introduction to Advanced Reporting
Advanced Metrics
Advanced Filters
Consolidations and Custom Groups
Advanced Prompts
Advanced OLAP services
Drill Maps
Report Data Options
Report Developer Tools
Microstrategy Architect: Project Design
Introduction to Microstrategy Architect
The Logical Data Model
The physical Warehouse Schema
Advanced Data Modeling and Schema Design
Introduction to Project Creation in Microstrategy Architect
Creating Microstrategy Facts
Creating Microstrategy Attributes
Creating Microstrategy Hierarchies
Project configuration Workshop

Microstrategy Web

Connect to MSTR Web
Configure I-Server and Create Reports
Create Objects (Filter, Prompts) using Web

Microstrategy Report Services Documents

Creating a Document using existing report
Create Dashboards - Workshop

Microstrategy Administrator

Basic Administration tasks
User Management
Roles and Security Management, Project Access
Microstrategy Security Filters





MicroStrategy Training Course Highlights:

We are committed to provide Complete PRACTICAL Training and Complete REALTIME Training exclusively on SQL, PL/SQL, Informatica, Business Intelligence and MicroStrategy. Project Material and Practice Material included during the course. We are proud to mention that we are the Best institutes to provide MicroStrategy COMPLETE PRACTICAL REALTIME TRAINING and hence, closely working with various companies in India. Most of the trainees are references from our previous students. We are, today, one of the few best training companies providing complete practical trainings on ETL, MicroStrategy and Informatica.





MicroStrategy BI Training Course Benefits:

1) Two days free trial - If candidate likes this course, these days are adjusted in his actual schedule.
2) Live Project Exposure of Fortune companies.
3) Training by Subject Matter experts from CMM Level 5 companies
4) Running in two major financial cities of India – Chennai and Mumbai
5) Worldwide online training of MicroStrategy and corporate classes at affordable fees.
6) Our basic course worth more than the advanced course of other institutes/freelancers.
7) Free Interview preparations.
8) 100% free assistance for MicroStrategy certifications.
9) 100 % guarantee in succeeding the certification at affordable fees.
10) Also provide online training to students of foreign countries.
Learn MicroStrategy training from the Best BI Institute in Chennai




Interested in registering for a free demo session? please call us +91-9840496320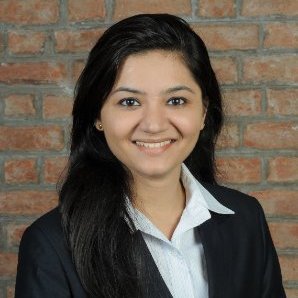 "Greens Technologies, MicroStrategy training in Chennai I think this is the best MicroStrategy course I have taken so far..Well I am still in the process of learning new things but for me this learning process has become so easy only after I joined this course..as Dinesh is very organized and up to the point.. he knows what he is teaching and makes his point very clear by explaining numerous times.. "I highly recommend!"
"I want to thank you for your incredible efforts and sharing your vast knowledge. I am feeling lucky to have attended your great batch. You are awesome Dinesh, I am not sure when i will be able to attain 50% of your knowledge but i got a lot inspired by you. I will keep in touch and will always try to learn from you as much as I can. Thanks once again Dinesh"

"I thought I knew Data warehousing until I took this course. My company sent me here against my will. It was definitely worth and I found out how many things I was doing wrong. Prabhakar is awesome. but i got a lot inspired by you. I will keep in touch and will always try to learn from you as much as I can. Thanks once again Prabhakar"
Data warehousing Training in Chennai
Greens Technologys Overall Reviews
Greens Technologys Overall Reviews
4.9

out of

5
based on
17
ratings.
17
user reviews.

"Excellent. It provided me with an understanding & best practices and approaches that help me feel that a BI strategy + a DWH are within reach." Very organized, good pace, calm/cool delivery, instructor is very "thoughtful" and encouraged participation, would be pleased to attend again.