DATASTAGE TRAINING IN CHENNAI
Best Institute for Datastage Training in Chennai provided by Real time working Experts. This course is designed to introduce ETL developers to DataStage 11.3. We provide Datastage Training, Data Warehousing Training, ETL Tool Training, Data Modeling with real-world ETL process implementations organized in Datastage training classes.

Greens Technology in Adyar is the Best Datastage training institute in Chennai offers Hands-On Datastage courses in Chennai with Job Placement by ETL professionals having Data Warehouse projects experience using Data Stage ETL tool for more than 10 years. All our sessions are completely practical and interactive paired with Realtime Methodologies, Project Scenarios and Interview Guidance exclusively on Datastage.

Our Trainers are the most desirable Datawarehouse Architects in the IT world!

Recommended as Best Datastage Training Institute in Chennai!


Try two Datastage FREE CLASS to see for yourself the quality of training
Duration: 55 - 60 hours
About Datastage Trainer
As a Trainer, Mr. Benjamin Vijay work as a Datastage and ETL Consultant for a Leading MNC in Chennai with 9+ years experience in Design, Development, Implementation of Business applications with Data Warehouse/Data Mart Applications and Client/Server Applications on Windows and Unix platforms using Ascential DataStage Server/Parallel Extender and very keen in delivering the BEST Datastage Trainings. The trainee can simply depend on Vijay for his excellent Real Time examples on every part of the concept paired with in-depth discussions and Datawarehouse recommendations.
Specialties
IBM IIS 8.5,IBM InfoSphere Information Server 8.0.1, Ascential Datastage 9.1/8.7/8.5/8.0.1/7.5/Accential (Enterprise Edition)/7.1/6.1/6.0/5.2 (Designer, Director, Manager, Administrator, Parallel Extender/Orchestrate and Server Jobs & QualityStage
Please Note: Trainer is a Realtime Expert and Currently working for one MNC. Hence all the Training Schedules (timings) are fixed. No One - One Trainings can be provided as of now.
Datastage Course Highlights:
Describe the parallel processing architecture and development and runtime environments
Describe the compile process and the runtime job execution process
Describe how partitioning and collection works in the parallel framework
Describe sorting and buffering in the parallel framework and optimization techniques
Describe and work with parallel framework data types
Create reusable job components
Use loop processing in a Transformer stage
Process groups in a Transformer stage
Extend the functionality of DataStage by building custom stages and creating new Transformer functions
Use Connector stages to read and write from relational tables and handle errors in Connector stages
Process XML data in DataStage jobs using the XML stage
Design a job that processes a star schema database with Type 1 and Type 2 slowly changing dimensions
List job and stage best practices
Datastage training benefits
My batch sizes are generally very small size 5-7 members OR 1 to 1 also, so students receive direct, hands-on training from us.
100% practical training only. It is not a slide show training program / theory class program. At the end of this class, definitely you will refer your colleagues / friends / relatives for my training.
Conducting regularly online- training for US peoples in all time zones (PST,CST,EST,HST,MST)
Installation of Softwares in your desktop / laptop will be done.
Will be provided self evaluation testing software, exam simulator, dumps & books with this training.
Continuous support is provided for any of your on-site problems. assistance will be provided and you will be recommended to some of IT development firms.
For Datastage Corporate Training
I will be more comfortable, if you could restrict the group not to exceed 20 persons.
Training hours will be 45 Hrs/paper in view of 20 participants.
Hardware for the required training should be provided by you, like Hall, Projector, and Furniture.
I will be bringing my laptop for training purpose, which should be allowed in to your premises.
We offer job assistance (subject to project availability and partner requirements) for positions in India, Singapore, USA and the UK.
IBM Infosphere Datastage Training In Chennai
Datastage is a popular ETL tool from IBM. This 50 Hours training will cover all the stages in the tool from an ETL developer perspective. All sessions have hands on sessions with scenario based exercises to help participants mimic the real world setup. This is recommended to anyone with basic SQL knowledge who wishes to be an ETL developer.
Datastage Training Course Content
Datastage training course is designed to introduce advanced job development techniques in DataStage V8.5. Data Ware Housing, Data Modeling, ETL Design Process and Data Stage Installation. This is followed by deep drive on Data Stage Administrator, Data Stage Director and Data Stage Designer.
Introduction to Data warehousing
What is Data warehousing and it's purpose
Architecture of Data warehousing
OLTP Vs Data warehouse Applications
Data Marts
Data warehouse Lifecycle with Real-time examples
Definitions
ETL Process
Types of Tables in D/W
Types of FACTS tables
Types of DIMENSION tables
Types of Schemas in D/W
What is Data Mart
Warehouse Approaches
Data Modelling
Introduction to Data Modelling
Entity Relationship model (E-R model)
Data Modeling for Data Warehouse
Dimensions and fact tables
Star Schema and Snowflake Schemas
Coverage Tables
Fact less Tables
What to look for in modelling tools
Modelling tools
ETL Design process
Introduction to Extraction, Transformation & Loading
Types of ETL Tools
What to look for in ETL Tools
Key tools in the market
ETL Trends & New Solution Options
Data stage installation
Datastage Installation
Prerequisites to install Datastage
Installation process
DATASTAGE
Introduction to Datastage version 8.x
Datastage Introduction
IBM Information Server architecture
DataStage within the IBM Information Server architecture
Datastage components
DataStage main functions
Client components
Datastage Administrator:
Datastage project Administration
Editing projects and Adding projects
Deleting projects
Cleansing up project files
Auto purging
Permissions to users
Runtime Column Propagation
Enable Remote Execution of Parallel jobs
Add checkpoints for sequencer
Project protect
.APT Config file
Datastage Designer:
Introduction to Datastage Designer
Partitioning Techniques
Creating the Jobs
Compiling and Run the Jobs
Exporting and importing the jobs
Parameter passing
System(SMP) & Cluster system(MPP)
Importing Method(Flat file, Txt, Xls and Database files)
OSH Importing Method
Configuration file
Importing table definitions
Importing flat file definitions
Managing the meta data environment
Dataset management
Deletion of Dataset
Importing jobs
Exporting jobs(Back up)
Configuration file view
Explanation of Menu Bar
Palette
Passive stages
Active stages
Database stages
Debug stages
File stages
Processing stages
Mutiple Instances
Runtime Column Propagation(RCP)
Job design overview
Designer work area
Annotations
Creating jobs,deleting jobs
Compiling jobs
Batch compiling
Aggregator stage ,Copy stage
Change Capture stage,Compress stage
Filter stage,Funnel stage
Modify stage
Join stage,Lookup stages
Difference between join and Lookup stages
Merge stage
Difference between Lookup and Merge stages
Remove duplicate stage
Sort stage,Pivot stage
Surrogate key stage, switch stage
Types of Lookups
Types of Transformer stages
Basic transformer stage
Transformer stage
Null handling in Transformer stage
If Then Else in Transformer
Stage variables
Constraints
Derivations
Peek stage, Head stage, Tail stage
Job properties
Local variables
Functions in Transformers
String,Date,Null handling functions
All properties in all stages
Slowly changing Dimensions (SCD)
SCD Type-1
SCD Type-2
SCD Type-3
Implementation of SCD T ype-1 in Datastage
Implementation of SCD T ype-2 in Datastage
Datastage Director:
Introduction to Datastage director
Datastage Director window
Jobs status view
Datastage director options
Running Datastage jobs
Validating a job
Running a job
Batch Running
Stopping a job and resetting job
Monitoring a job
Job scheduling
Unscheduling a job
Rescheduling a job
Deleting a job
Unlocking jobs
View Logfile
Clear log
Fatal error description
Warning description
Info description
Difference between Compile and Validate
Difference between Validate and Run
JOB SEQUENCER:
Arrange job activities in Sequencer
Triggers in Sequencer
Reset method
Recoverability
Notification Activity
Terminator Activity
Wait for file Activity
Start Look Activity
Execute Command Activity
Sequencer
CONTAINERS:
Reusability
Minimizing complexity
Local container
Shared container
Some jobs in container
PARALLEL PROCESSING AND PARTIONING METHODS:
Parallel
Pipeline Parallelism
Partition Parallelism
Partitioning and Collecting
Configuration file
Fastname, Pools, Resource Disk, Resource Scratch Disk
Running Job with different nodes
Symmetric Multi Processing
Massively Parallel Processing
Partition techniques
Round Robin
Random
Hash
Entire
Same
Modulus
Range
DB2
Auto
Datastage components
Server components
Clients components
Datastage Server
Datastage Repository
Naming Standards of jobs
Document preparation
ETL specs preparation
Unit testcases preparation
KEY SERVICE I

· Potential Migration approach and techniques

Datastage version upgrade migration (ie DS 7.5.2 to 8.1\8.5\ 8.7\9.1)
Datastage Server job to Parallel Job migration
ETL tool migration(ie Informatics\Abinito to Datastage)
DWH Database Migration (ie Oracle to Teradata )
DWH concept migration (SCD –1 Type structure to Type 2)

KEY SERVICE II

Estimation Templates (Simple /Medium/Complex Job)
Test case Vs Bug report templates
Check list for Datastage developers




Datastage Training Course Highlights

Advanced course is for Experienced DataStage developers seeking training in more advanced DataStage techniques and who seek an understanding of the parallel framework architecture.




Experienced trainers (10 - 12 years) in the industry.
Hands on sessions with real time scenarios after each session.
Remote access to lab machines for hands on practice.
Able to work on any ETL project just after the training.
A Live project to test your skills.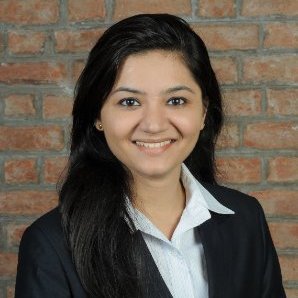 "Greens Technologies, Datastage training in Chennai helped us look at the services we provide as well as the overall impact of our client's direct mail projects. We needed outside help and Greens Technologys came to the rescue! Great insight, easy to work with, thorough, I highly recommend!"
Best Datastage & Business Intelligence Concept Training in chennai. I can say Greens is the best training institute for Datastage with a symbol of integrity for the deliverables and commitments.The faculty Mr. Vijay was very pellucid and caught our attention throughout.His simple style of comparing the complex logics with the day-to-day events and with the other products has inspired us to learn more. he has immensely impressed us with his technical excellence and brilliance, his depth of knowledge in Datastage and Datawarehousing was apparent.

"I thought I knew Datastage until I took this course. My company sent me here against my will. It was definitely worth and I found out how many things I was doing wrong. Prabhakar is awesome. but i got a lot inspired by you. I will keep in touch and will always try to learn from you as much as I can. Thanks once again Prabhakar"
Datastage Training in Chennai
Greens Technologys Overall Reviews
Greens Technologys Overall Reviews
4.9

out of

5
based on
17
ratings.
17
user reviews.

"Excellent. It provided me with an understanding & best practices and approaches that help me feel that a BI strategy + a DWH are within reach." Very organized, good pace, calm/cool delivery, instructor is very "thoughtful" and encouraged participation, would be pleased to attend again.