ISTQB TRAINING IN CHENNAI
Be a globally ISTQB certified tester and learn Software testing in 5 days from an ISTQB training provider. Objective of this ISTQB Certification Training in Chennai is to provide Software Tester Certification—Foundation Level is an accredited training course designed to help you prepare for the ISTQB certified tester—foundation level exam. This course is a prerequisite to the ISTQB advanced level certification.
Learn and appear for ISTQB Certified Tester Foundation Level Training (CTFL)
We are the best providers of ISTQB Training in Chennai with excellent syllabus. By placement, course syllabus and practicals we are the BEST ISTQB Training in Chennai. ISTQB (International Software Testing Qualifications Board) Study material for Foundation level, through ISTQB and ASTQB Exam, Certification questions, answers, tutorials and more.
About Myself
Flexible Timings / Weekend classes Available.
Talk to the Trainer @ +91-8939915577
This course will help you to clear ISTQB Certification. Course material is designed as per the ISTQB syllabus. I work as a QA Automation Lead for a Leading MNC in Chennai with 9+ years experience in both QTP, Selenium and ISTQB certified tester, teaching is my passion so will be going explaining Software Testing concepts with real scenarios.
I will be present for any support and help during the course. Will also be updating the course as per istqb syllabus so that this training material stays the worth for all of you.
I am not just trainer who is just narrator through topics, I am working professional will be covering each topic with industry examples and best practices used in IT industry.
Discover all the ISTQB Certifications Levels
Foundation Level
Agile Tester Extension
Advanced Level
Expert Level
What is the target audience?
If you want to select Software Testing as your Career
ISTQB certification makes you eligible to get testing job anywhere in this world unlikely to the other certifications which are recognized country wise.
Experienced Tester as ISTQB testing certification is the most widely recognized and fastest-growing software test certification in the world
Test Manager, Test Leads, developers and anyone who is in Software industry and wants to be familiar with Software Testing
About ISTQB Training Course in Chennai
The Foundation level certificate provides a basic understanding of software testing; holders of the Foundation Certificate will be able to go on to higher-level software testing certifications. This course is designed for people seeking foundation level certification based on the ISTQB certification program. This course completely covers the current ISTQB syllabus and also provides additional information and guidance in key areas.This is suitable for people just getting into the field of software testing, seeking the ISTQB Foundation Level certification or for people who just need a refresher course or validation for their current testing techniques.
ISTQB Training Course Syllabus in Chennai
ISTQB Certification training course content
is exclusively designed with Basics through Advanced Concepts.
Syllabus for ISTQB Preparation Material:
1) The Fundamentals of testing:
Why is testing necessary?
What is Testing?
Testing Principles
Fundamental Test Process
The psychology of Testing
2) Testing throughout the life-cycle:
Software development models
Test Levels (Eg. Unit testing, Component testing, Integration testing,etc.)
Test types (Functional, non-functional, structural, change-related testing)
Maintenance testing
3) Static testing:
Reviews and the Test process
Review Process
Static analysis by tools
4) Test design techniques: (K4)
Identifying test conditions and designing test cases
Categories of test design techniques
Specification based or Black Box techniques (eg. BVA, Equivalence Partitioning)
Structure based or white Box techniques (K4)
Experienced based techniques (Error guessing and Exploratory guessing)
Choosing a Test techniques
5) Test Management:
Test organization
Test Plans, estimates and strategies
Test progress, monitoring and control
Configuration management
Risk and testing
Incident management
6) Tool support for testing:
Types of test tools
Effective use of tools
Introducing a tool into an organization
ISTQB training in Chennai Reviews
Greens Technology Reviews given by our students already completed the training with us. Please give your feedback as well if you are a student.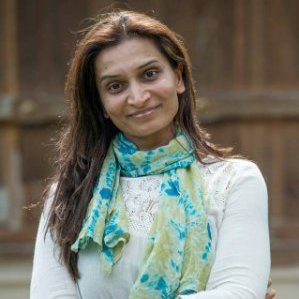 "I want to thank you for your incredible efforts and sharing your vast knowledge. I am feeling lucky to have attended your great batch. You are awesome Prabhakar, I am not sure when i will be able to attain 50% of your knowledge but i got a lot inspired by you. I will keep in touch and will always try to learn from you as much as I can. Thanks once again Prabhakar"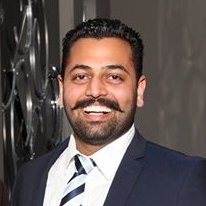 ""Dear Prabhakar, Selenium training has been outstanding. You have covered every aspect of the Selenium which would boost the confidence of the attendee to dive into greater depths and face the interviews subsequently. I feel confident after attending the selenium course. I am sure you would be providing us your valuable high level guidence in our initial realtime project . Each of your session is a eye opener and it is a great joy to attend your selenium training. Thanks and Kindest Regards ""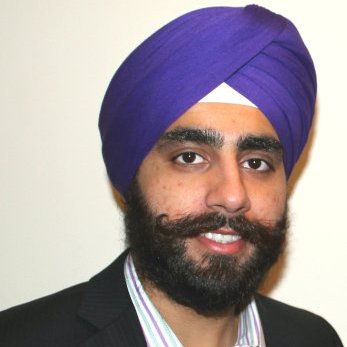 "I thought I knew Selenium until I took this course. My company sent me here against my will. It was definitely worth and I found out how many things I was doing wrong. Prabhakar is awesome. but i got a lot inspired by you. I will keep in touch and will always try to learn from you as much as I can. Thanks once again Prabhakar"
Software Testing Training in Chennai
Greens Technologys Overall Reviews
Greens Technologys Overall Reviews
4.9

out of

5
based on
17
ratings.
17
user reviews.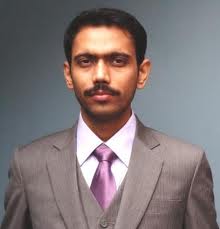 """I think this is the best qtp course I have taken so far..Well I am still in the process of learning new things but for me this learning process has become so easy only after I joined this course..as Prabhakar is very organized and up to the point.. he knows what he is teaching and makes his point very clear by explaining numerous times. I would definitely recommend anyone who has any passion for Testing.." ""