Matlab Training
Looking for best Matlab Training in Chennai, Greens Technologys is the no 1 Matlab Training institute in Chennai offering professional Matlab course by Matlab experts. Greens Technologys, Awarded as the Best Matlab Training center in Chennai to learn Matlab Simulink, Stateflow.
Demo And First 2 Classes Free For All Courses.
WhatsApp @ 89399 15577 To Share Course Details.
Matlab Training and Certification Courses in Chennai
Our job oriented Matlab training and Certification Courses with Placements are taught using REAL TIME Examples will make you to clear interviews and onboard into an ongoing Matlab project. We Guarantee Your Matlab Training Success in Chennai with live projects, certification and Placements.
Format: Online / class room training
Benefits: Matlab Certification ( Developer, Platform and Integration Architect) + Live projects + 100% Placements
About the Instructor:

- I work as a Matlab Lead Engineer for a Leading MNC in Chennai with 10+ years experience in Automotive domain and 6 years experience handling MBD projects using Matlab and Simulink

- We provide both Class room and online training options. Flexible Timings / Weekend classes Available.

Talk to the Trainer @ +91-8939915577
Learn & Master Matlab Quickly from Experienced Professionals - Guaranteed!
The Best Matlab Training You'll Ever Get!
Upcoming Batch Schedule for Matlab Training
Refer below to know the upcoming batch schedule for Matlab training program.
If the timing provided doesn't fit your schedule ,request you to let the concerned person know so that we can provide a convenient schedule that would suit your timing.
Below mentioned are the contact numbers of our concerned authorities.
Reach us to fix up a comfortable and convenient schedule.



Weekends and Fast Track can also be taken with 1-on-1 training and you can start from Any Date

Try two FREE CLASS to see for yourself the quality of training.
WhatsApp @ +91-89399 15577 To Share Course Details.
04-May-2020

Monday (Monday - Friday)Weekdays Regular 08:00 AM (IST)(Class 1Hr - 1:30Hrs) / Per SessionCourse Fees

07-May-2020

Thursday (Monday - Friday)Weekdays Regular 08:00 AM (IST)(Class 1Hr - 1:30Hrs) / Per SessionCourse Fees
09-May-2020

Saturday (Saturday - Sunday)Weekend Regular11:00 AM (IST) (Class 3Hrs) / Per SessionCourse Fees
16-May-2020

Saturday (Saturday - Sunday)Weekend Fast-track 10:00 AM (IST)(Class 6Hrs - 7Hrs) / Per SessionCourse Fees
Matlab Training Course Objectives
Matlab training course content is exclusively designed with Basics through Advanced Concepts. This program enables students to explore multiple approaches and reach a solution with Matlab faster than with spreadsheets or traditional programming languages. The course is designed to give students fluency in MATLAB's popular toolboxes.
MATLAB Programming
Digital Image & Video Processing
Speech Processing
Creating EXE Files
Interfacing External Devices
GUI
SIMULINK & Control System
Gesture Controlled
Our Matlab Training
Greens Technology is recognized for its Matlab Training both retail and corporate market. We have trained above 28,000 students exclusively on Matlab in last 7 years.All our trainers' expertises on both Matlab development and training which helps us deliver project based training.

Our wonderful Matlab training team lead by Mr. Prabhakar who is working in a leading MNC, researching MATLAB/SIMULINK/CARSIM for last 10 years and contributing to the best Matlab training in Chennai.

All our trainings focuses on practical than theory model. We provide hands-on training experience which helps you develop and test Matlab Automotive application easily at the end of the training program.

Our Matlab content covers Model driven development using Matlab, Simulink and Stateflow, Autocode generation using dSpace TargetLink and Mathworks embedded coder Usage of CAN tools such as CANOe, CANape, Canalyzer, Communication protocols such as CAN, Flexray, SPI, MIL/SIL testing. Our course design and classes leads to certification and more…

Our retail batch strength is 4 / 5 and so we will be able to provide individual attention. We will guide you till completing your Certified Matlab Associate or Certified Matlab Professional and many students have cleared with 100% score.


Matlab Training Course Content
Advanced Mathematical Operations
Plots & Graphs (Eg: Types & Properties)
Mesh and surface plots
Digital image processing
Digital signal Processing
Advanced concepts in Simulink
Graphical User Interface (GUI)
Developing application like calculator
Interfacing GUI with digital image processing
Interfacing with Arduino and Raspberry pi
Matlab Training : Explore Two Levels of Matlab Certification
"Matlab Certified Professionals earn 28% more money than the average IT certified professionals."
When you obtain Certified Matlab Associate or Certified Matlab Professional status you become part of a select community with industry recognized credentials.
Certified Matlab Associate
Certified Matlab Professional
Matlab Training : Who can enroll
Students, professionals, research scholars of electrical, electronics and instrumentation sphere, and students pursuing their Bachelors, Diploma or Masters in ECE, EEE, E&I, CS and IT, and industry professionals.
Matlab Training : Job opportunities
Matlab Developer, Matlab & Simulink Model Developers, Embedded Software Engineer, Embedded Function Developer, Automotive Embedded Developer, Lead Engineer - MATLAB, Software R&D Engineer are some of the jobs Matlab students can apply for.
Matlab Recruiting Companies in Chennai
Tech Mahindra
Wipro
Accenture
Computer Power Group Private Limited
TCS and Many More Companies
Why Greens is the best Matlab Training Institute in Chennai?
Today MATLAB is a standard tool for both professional and academic use. In fact, for a million engineers and scientists, MATLAB is the language of technical computing.
According to a survey, over 10 million technical professionals in the world's most innovative technology companies, government research labs, financial institutions, and at more than 10,000 universities rely on MATLAB and Simulink as the fundamental tool for their engineering and scientific work..
MATLAB is a fourth generation language or software development environment that offers high-performance numerical computation, data analysis, visualization capabilities and applicationdevelopment tools.
After this training, you will be able to enter into the era of Image Evaluation & Processing at industry and research levels.
This course introduces the benefits of using MATLAB to perform Image and video processing. More explicitly, this course will demonstrate the advantages of using MATLAB for analyzing image pixel information, performing Morphological operations.
Signal Processing and Control System Analysis are the other tools that students are going to learn in this particular module.
Students will learn the one of the most important tool of MATLAB, i.e. SIMULINK. In this they will learn how to develop system models and simulating them.
Students will also learn the process to develop their own executable application software using MATLAB& interacting with external world through communication ports.
Students may also look for further certification program after this training by MathWorks itself to become MathWorks Certified MATLAB Associate. (MCMA).
What is Matlab used for?
Matlab is very good and in fact an industry standard for data acquisition and mathematical modeling. Almost all vendors dSPACE, NI, Agilent, many more have support for Matlab data acquisition toolbox. When it comes to mathematical modeling in all Aerospace, Automobile, Control system domain it is an industry standard. Almost in all the universities, students and professors use it for research purposes. Matlab as a scripting language is also very much used for data science analysis. Most of the machine learning and data mining algorithms are already available in it and it is very easy to prototype your analysis Matlab.
The following are the main industry where Matlab is used in real life(if by real life you meant not research):
Aerospace industry- Hardware-in-loop simulations, mathematical modeling, embedded system-in-loop simulation
Automobile industry - Vehicle networking, simulations, vehicle-in-loop simulation
Computational science - biological data mining
Embedded system
Why Enroll with Greens Technology for Mat Lab Training Course
Our batch sizes are generally very small size 3-4 members OR 1 to 1 also, so students receive direct, hands-on training from us.
100% practical training only. It is not a slide show training program / theory class program. At the end of this class, definitely you will refer your colleagues / friends / relatives for my training.
Conducting regularly online IoT training for US peoples in all time zones (PST,CST,EST,HST,MST)
Installation of Softwares in your desktop / laptop will be done.
Will be provided self evaluation test, software, exam simulator, dumps & books with this training.
Continuous support is provided for any of your on-site problems.
Assistance will be provided and you will be recommended to some of IT development firms.
Matlab Training Course Highlights:
1) Two days free trial - If candidate likes this course, these days are adjusted in his actual schedule.
2) Live Project Exposure of Fortune companies.
3) Training by Subject Matter experts from CMM Level 5 companies
4) Running in two major financial cities of India – Chennai and Mumbai
5) Worldwide online training of Workday, SAP HCM, Successfactors & Oracle HCM and corporate classes at affordable fees.
6) Our basic course worth more than the advanced course of other institutes/freelancers.
7) Free Interview preparations.
8) 100% free assistance for Matlab certifications.
9) 100 % guarantee in succeeding the certification at affordable fees.
10) Also provide online training to students of foreign countries.
Matlab course FAQ
Interested in registering for a free demo session? please call us +91-89399 15577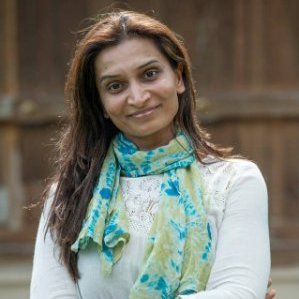 "I want to thank you for your incredible efforts and sharing your vast knowledge. I am feeling lucky to have attended your great batch. You are awesome Prabhakar, I am not sure when i will be able to attain 50% of your knowledge but i got a lot inspired by you. I will keep in touch and will always try to learn from you as much as I can. Thanks once again Prabhakar for helping me to clear CERTIFIED Matlab ASSOCIATE exam."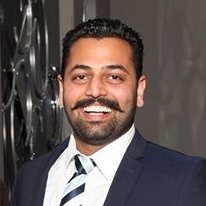 "Dear Prabhakar, Matlab training has been outstanding. The instructor demonstrated many features and functions in Matlab and showed how you can solve complex problems even if you don't have a strong mathematical or computational background. Without this course, I would not have discovered all those capabilities."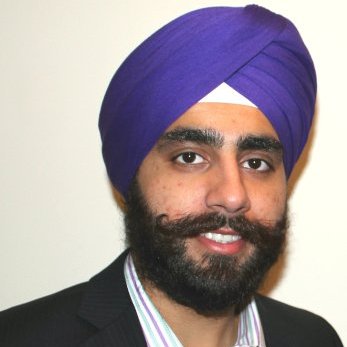 "I thought I knew Matlab until I took this course. My company sent me here against my will. It was definitely worth and I found out how many things I was doing wrong. Prabhakar is awesome. but i got a lot inspired by you. I will keep in touch and will always try to learn from you as much as I can. Thanks once again Prabhakar"
Software Testing Training in Chennai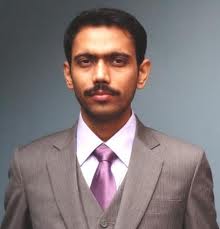 "I think this is the best Matlab course I have taken so far..Well I am still in the process of learning new things but for me this learning process has become so easy only after I joined this course..as Prabhakar is very organized and up to the point.. he knows what he is teaching and makes his point very clear by explaining numerous times. I would definitely recommend anyone who has any passion for MATLAB.."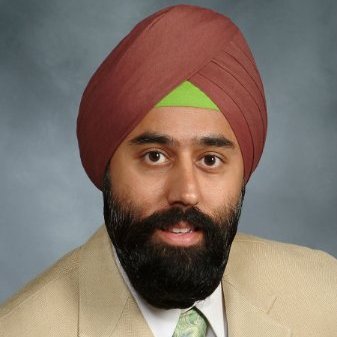 "Dinesh j! I am really delighted about the Matlab course and i am surprised to see the depth of your knowledge in all aspects of the Matlab . I see that many architects with over 15+ yrs experience doesn't have the knowledge that you have. I really enjoyed your sessions, definitely look forward to learn more from you in the future. Thanks again."
"Friends I am from Manual testing background having 6+ years experienced. I planned to Move into Matlab . I Came to know about Greens technologies and Dinesh who is working in Matlab. They Really helped me to clear the interview. Thanks to Dinesh Sir. Knowledgeable Presenters, Professional Materials, Excellent Support" what else can a person ask for when acquiring a new skill or knowledge to enhance their career. Greens Technology true to its name is the place to gather,garner and garden the knowledge for all around the globe. My Best wishes to Greens Technology team for their upcoming bright future in E-Learning sector."
"I am glad to have taken complete Matlab course in Greens Technologys. It helped me a lot in understanding various concepts before which I was depending on many other sources. I will recommend this Matlab course to beginners as well as experienced developers/ Testers to attend the courses offered by Dinesh @ Greens Technologies Adyar. The course curriculum is meticulously prepared and also followed without any compromise. Thus, the beginners can understand how to begin learning a vast technology without any confusion. In my case, attending this course, helped me firstly how to learn the subject in a different approach (understandings basics level to in depth concepts), instead of rushing through various text books or online sources. Dinesh explains every concept in a very interesting way and it always creates an excitement in learning more about Matlab. Moreover the material, notes from training also helps us prepare for interviews, Matlab certification, real time projects as well."
Job Openings