Power BI Training
Greens Technologies is a leading provider of PowerBI Training in Chennai. India's Top Rated PowerBI Training Institute offers realtime practical PowerBI Training with realtime project, job orientation and certification guidance. Our trainings are 100% job assured.
Complete Real-time and Practical Power BI Training with Real-time Project. Power BI is a cloud-based, elegant end-to-end business analytics tool that enables anyone to visualize, analyze, forecast any type of data with greater speed and efficiency. Our Power BI course include Basic to Advanced Report Design with DAX and Custom Visualizations with M Language for your day to day corporate business needs!
Demo And First 2 Classes Free For All Courses.
WhatsApp @ 89399 15577 To Share Course Details.
Power BI Training and Certification Courses in Chennai
Our job oriented Power BI training and Certification Courses with Placements are taught using REAL TIME Examples will make you to clear interviews and onboard into an ongoing Power BI project. We Guarantee Your Power BI Training Success in Chennai with live projects, certification and Placements.
Format: Online / class room training
Benefits: Power BI Certification ( Developer, Platform and Integration Architect) + Live projects + 100% Placements
About the Instructor:
- Surya has over 12+ Years Working experience on SQL Server 2005, 2008 R2 and SQL Server 2012 Database Management and Business Intelligence competencies specifically into Marketing, Sales and Infrastructure domains. Holds MCP, MCDBA, MCITP and MCSA Certifications from Microsoft.
Currently working for a Leading MNC in Chennai as BI Consultant and Datawarehouse Archtect. Also involved in Database Consulting services on SQL Server 2014 with Azure for an Infrastructure Client based at Chennai, India.
Being proficient on SQL Server and related technologies in Health, Medicare and Sales-Retail Sector, I love sharing knowledge via Instructor Led LIVE Online / Classroom Trainings and offering training videos. Personally I enjoy answering doubts from the attendees and get involved in brain-storming sessions.

- We provide both Class room and online training options. Flexible Timings / Weekend classes Available.

Courses Offered:

SQL Server Training
SQL DBA Training
PowerBI Training
SQL BI and DWH [SSIS/SSRS/SSAS] Training
DAX and Power View
DQS and MDS with Powershell

Talk to the Trainer @ +91-8939915577
Learn & Master Power BI Quickly from Experienced Professionals - Guaranteed!
The Best Power BI Training You'll Ever Get!
Upcoming Batch Schedule for Power BI Training
Refer below to know the upcoming batch schedule for Power BI training program.
If the timing provided doesn't fit your schedule ,request you to let the concerned person know so that we can provide a convenient schedule that would suit your timing.
Below mentioned are the contact numbers of our concerned authorities.
Reach us to fix up a comfortable and convenient schedule.



Weekends and Fast Track can also be taken with 1-on-1 training and you can start from Any Date

Try two FREE CLASS to see for yourself the quality of training.
WhatsApp @ +91-89399 15577 To Share Course Details.
04-May-2020

Monday (Monday - Friday)Weekdays Regular 08:00 AM (IST)(Class 1Hr - 1:30Hrs) / Per SessionCourse Fees

07-May-2020

Thursday (Monday - Friday)Weekdays Regular 08:00 AM (IST)(Class 1Hr - 1:30Hrs) / Per SessionCourse Fees
09-May-2020

Saturday (Saturday - Sunday)Weekend Regular11:00 AM (IST) (Class 3Hrs) / Per SessionCourse Fees
16-May-2020

Saturday (Saturday - Sunday)Weekend Fast-track 10:00 AM (IST)(Class 6Hrs - 7Hrs) / Per SessionCourse Fees
Benefits of Microsoft PowerBI Training:
Completely Practical and Realtime
Theory Material provided in Advance
Highly Interactive and Interesting
Certification Guidance and FAQs
24x7 Server Access with Realtime DBs
Beneficial for Microsoft Exams
After our Microsoft PowerBI Training participants should:
Design End-End Reports & Various Visualizations
Develop Custom Visualizations with Power BI & Filters
Design Reports with Advanced DAX Expressions, Models
Design Reports with MDX Queries and R Language, Insights
Publish Reports, Perform Q & A on Dashboards, Pins
Implement Data Refresh & Data Gateway with Mobile Reports
Pre-requisites for this Power BI Course:
None. This course is for starters as well as for experienced professionals. Course includes Study Material, Interview & Certification guidance along with one Real-time Project.
Power BI Training course syllabus
Every case study gives you a chance to work on large, real-life business data sets in the advanced Power BI lab.
About this Microsoft Power BI Training course
The main purpose of the power bi course in Greens Technology is to give students a good understanding of data analysis with Power BI. The course includes creating visualizations, the Power BI Service, and the Power BI Mobile App.
After completing this Microsoft Power BI Training course, students will be able to:
Perform Power BI desktop data transformation.
Describe Power BI desktop modelling.
Create a Power BI desktop visualization.
Implement the Power BI service.
Describe how to connect to Excel data.
Describe how to collaborate with Power BI data.
Connect directly to data stores.
Describe the Power BI developer API.
Describe the Power BI mobile app.
Design End-End Reports & Various Visualizations
Develop Custom Visualizations with Power BI & Filters
Design Reports with Advanced DAX Expressions, Models
Design Reports with MDX Queries and R Language, Insights
Publish Reports, Perform Q & A on Dashboards, Pins
Implement Data Refresh & Data Gateway with Mobile Reports
Why Enroll with Greens Technology for Power BI Training Course
Our batch sizes are generally very small size 3-4 members OR 1 to 1 also, so students receive direct, hands-on training from us.
100% practical training only. It is not a slide show training program / theory class program. At the end of this class, definitely you will refer your colleagues / friends / relatives for my training.
Conducting regularly online IoT training for US peoples in all time zones (PST,CST,EST,HST,MST)
Installation of Softwares in your desktop / laptop will be done.
Will be provided self evaluation test, software, exam simulator, dumps & books with this training.
Continuous support is provided for any of your on-site problems.
Assistance will be provided and you will be recommended to some of IT development firms.
Power BI Training Course Highlights:
1) Two days free trial - If candidate likes this course, these days are adjusted in his actual schedule.
2) Live Project Exposure of Fortune companies.
3) Training by Subject Matter experts from CMM Level 5 companies
4) Running in two major financial cities of India – Chennai and Mumbai
5) Worldwide online training of Workday, SAP HCM, Successfactors & Oracle HCM and corporate classes at affordable fees.
6) Our basic course worth more than the advanced course of other institutes/freelancers.
7) Free Interview preparations.
8) 100% free assistance for Power BI certifications.
9) 100 % guarantee in succeeding the certification at affordable fees.
10) Also provide online training to students of foreign countries.
Power BI course FAQ
Interested in registering for a free demo session? please call us +91-89399 15577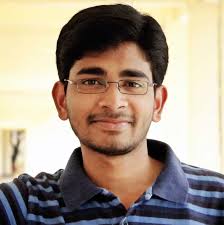 "I thought I knew Power BI until I took this course. My company sent me here against my will. It was definitely worth and I found out how many things I was doing wrong. Surya is awesome. but i got a lot inspired by you. I will keep in touch and will always try to learn from you as much as I can. Thanks once again Surya"

" Extremely positive!. This could summarize my experience with this institute for R with Machine Learning. Surya is sprit filled teacher. It was surprising to see him bother so much to make us understand simple mathematical problems which are related to machine learning, numerical analysis, particularly we were impressed when we came across concepts such as Linear Discriminant Analysis/ Principal Component Analysis where he gave us geometric understanding of these concepts for the first time in 6 years (after my college) I was able to understand what is eigen Value/ eigen Vector. He is expert in Machine learning with vast experience combined with his enthusiasm he has for a teaching makes the experience very pleasant. It was rigorous session. I would recommend Greens Technology for Data Science/ Machine Learning."

"this is one of very few places where our expectation (from reviews) meets reality. The quality of the content and the Content delivery style is top notch. The quality of knowledge one will be able to earn from Surya creates a benchmark in one's career provided the learner is willing to delve into PowerBI. Worth every penny and time that we spent in Greens Technology. He is an optimistic Trainer would repeat class if we didn't understand even the simple mathematical concepts. Surya is Passionate about explaining PowerBI to non-technical business audiences that makes the classes more enjoyable"
Highlights of PowerBI Training
The presence of experts in PowerBI real time scenario as the training faculty.
Provides the best learning environment.
Limited students per each batch.
Faculty's interaction with each and every student for the better subject retention.
Well, affordable Course Fee.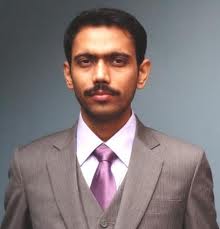 "I think this is the best Power BI course I have taken so far..Well I am still in the process of learning new things but for me this learning process has become so easy only after I joined this course..as Prabhakar is very organized and up to the point.. he knows what he is teaching and makes his point very clear by explaining numerous times. I would definitely recommend anyone who has any passion for Power BI.."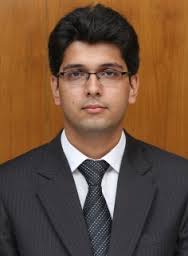 "Surya, You are a great teacher!!! I liked your approach to the concepts. You have a great knowledge and I see your quest to share the knowledge with us. You are an amazing trainer... You delivered everything you promised.... Thanks for the excellent training Surya. I will recommend your training to my friends."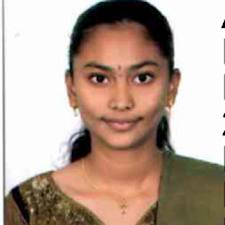 "Friends I'm from SQL background with 8+ years of experience, I had planned to move into Microsoft Power BI, when I was looking for various training institutes to take course on msbi with Power BI I came to know about Greens Technology Adayar and Surya who is the course instructor. The way he took sessions was inspiring us to learn further in MSBI and Microsoft Power BI. No wonder with such intellect his class did wonders to us, I even got great insights from him regarding Microsoft Power BI job interviews. His class and materials which he shared is of great knowledge base. Using those materials and capstone projects I could clear interviews and I'm a Microsoft Power BI developer for almost two years. This move was defining moment for a better change in my career."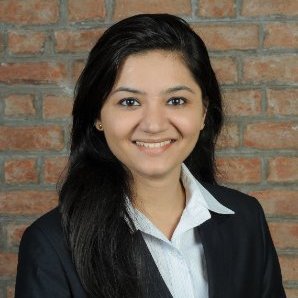 "I'm glad to have taken Power BI Training under Mr. Surya. When I approached Greens Technology I was a Junior Data Scientist, so I could say I know a thing or two about Power BI at least that was the perception I carried into the class, but as sessions progressed I could see what ever little knowledge I had was completely exhausted in first 4 classes of Mr. Surya. He is an IIT grad and expect nothing short of amazing class experience which is very helpful for students, at the end I had participated in online hackathon events for Power BI and even won 5th position in those competition. I'm now a successful data scientist with 2+ years of experience."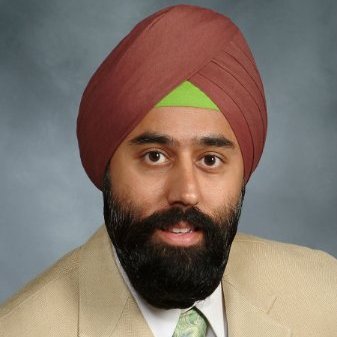 "Vignesh j! I am really delighted about the Matlab course and i am surprised to see the depth of your knowledge in all aspects of the Matlab . I see that many architects with over 15+ yrs experience doesn't have the knowledge that you have. I really enjoyed your sessions, definitely look forward to learn more from you in the future. Thanks again."